India Energy Week provides a roadmap for a sustainable future
Feb 08, 2023 by Energy Connects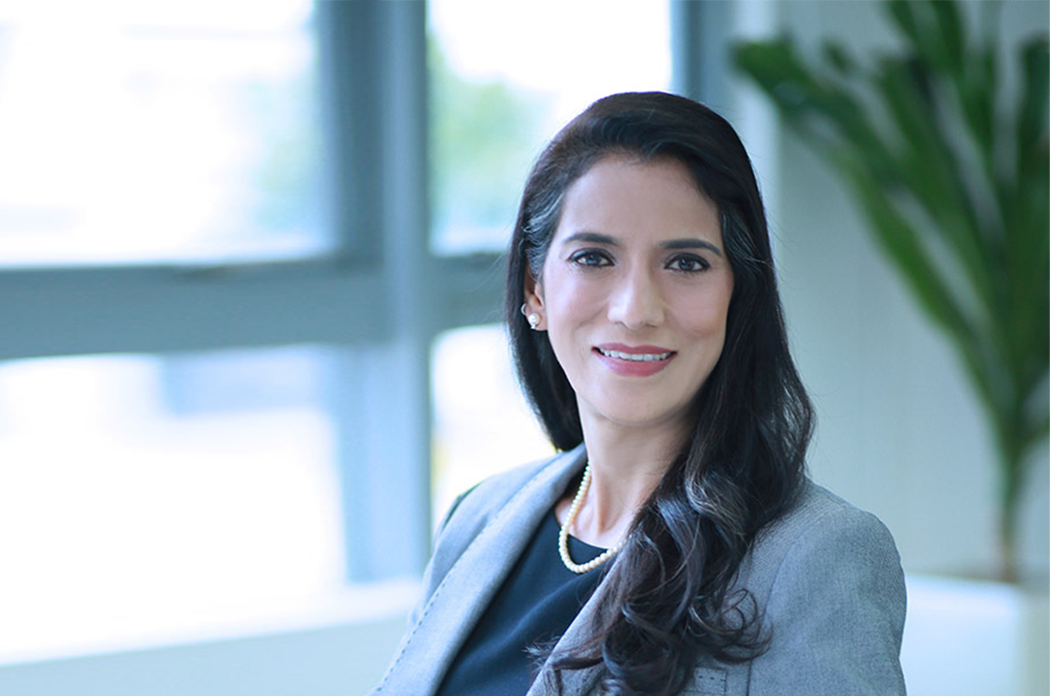 In an interview with India Energy Week News, Vandana Hari, founder of Singapore-based Vanda Insights, discusses India's level-headed approach to managing the energy transition, balancing energy accessibility and affordability, and the opportunities for collaboration at India Energy Week
What are you looking forward to at the inaugural India Energy Week?
There's a lot to look forward to from this event! India is coming into its own on the world stage, certainly from economic and demographic perspectives, but also as an influential member of the international community at a time of major geopolitical shifts.
India's G20 presidency this year provides an opportunity for the country to demonstrate its leadership skills, but even otherwise, it is well-placed to serve as role model for emerging economies around the world.
Managing energy security in an environment of heightened uncertainty and volatility is a key challenge for policy-makers around the world, but more so in rapidly growing economies such as India's which also need to balance energy accessibility and affordability.
India Energy Week offers a fantastic platform for energy sector leaders, stakeholders and policy makers to exchange ideas, establish common ground on some of the contentious issues, and seek out opportunities for collaboration. I hope the event helps evolve a roadmap for India to secure its energy needs in a reliable, affordable and sustainable manner.
Finally, after nearly three years of living with Covid constraints, it will be great to meet delegates from around the world in person – one can hardly overstate the importance of face-to-face conversations on issues that go to the heart of our economies and our lives.
How important is India Energy Week 2023 for advancing the global conversation on energy transition?
It is hard to think of a major economy that is more emblematic of the art of managing energy transition pragmatically than India. The country speaks not just for itself, but for more than a third of the world's population that does not have access to electricity or clean and safe energy for household cooking.

The India Energy Week agenda has a good balance between topics related to sustainable development and secure supply of oil and gas – fuels that will remain critical for global energy security in the decades to come – as well as the opportunities, progress and challenges in commercialising and upscaling newer, greener sources of energy. I hope it gives delegates a 360-degree view of how the world can manage energy transition in a responsible and equitable manner.
India Energy Week comes during a year in which India holds the Presidency of the G20, the Shanghai Cooperation Organisation and the IRENA Assembly. What strategic role do you see India playing in the global energy landscape in the years and decades ahead?
In recent years, India's voice has been ringing louder and clearer on the international stage on global and multilateral issues that require collaboration and a common approach but which are inherently complicated owing to conflicting national or regional interests.
In international forums, Indian leaders have pushed back against the idea of abandoning fossil fuels at the cost of the country's economic growth and energy poverty-alleviation goals, providing a critical counter-balance to some of the demands of the developed world, which can be unreasonable, not to mention downright dangerous to maintaining global energy security.
As a major consumer and importer of fossil fuels, India has advocated a level-headed and pragmatic approach to energy transition, keeping in view the imperatives of accessibility and affordability. By consolidating that stance and further crystallising its message through the leadership roles of the above multilateral organisations, India can become a powerful voice for the middle- and lower-income economies in the energy sector.
How do you view the global energy market in 2023? What are the key challenges ahead for the energy industry?
Since 2020, we have entered a phase of higher volatility and uncertainty in the global energy market, which will certainly persist through 2023 but could worsen in the years to come.
The biggest challenge is balancing the need for a cleaner environment and sustainable use of all natural resources with ensuring economic growth that fosters a constant improvement in our quality of life and continues to eradicate poverty. Critical components of that challenge are a) getting a clearer understanding of how and when greener alternatives currently in the commercial space or in the development pipeline will be able to replace traditional energy sources BTU for BTU and b) until we are ready for the switch, ensuring adequate investment in the latter so that we don't find ourselves at a cliff-edge.
What emergent technologies are helping transform the energy industry from your perspective?
Carbon capture and storage is a promising technology to decarbonise fossil fuels that needs all-out backing, but unfortunately, is being weighed down by opposition from environmental lobbies.
Nuclear power deserves a second look – and it is getting renewed attention in several countries around the world. Small modular reactors may be the way to go as a lower-cost option for power generation away from large grid systems.
We need more investment in technologies to improve energy efficiency. Mass public transit systems as a more efficient and environment-friendly transportation alternative to cars in dense urban centres around the world are a no-brainer, but unfortunately, do not get the policy attention they deserve. Finally, circular economy also needs to be a part of the solution – we need government mandates to drive reducing, reusing and recycling of consumer materials.