Innovation and technology: closing in on net zero goals in the UK and beyond
As the technology landscape evolves, the need for rapid changes to spur an upheaval of our global energy system in line with the 1.5°C target has never been more urgent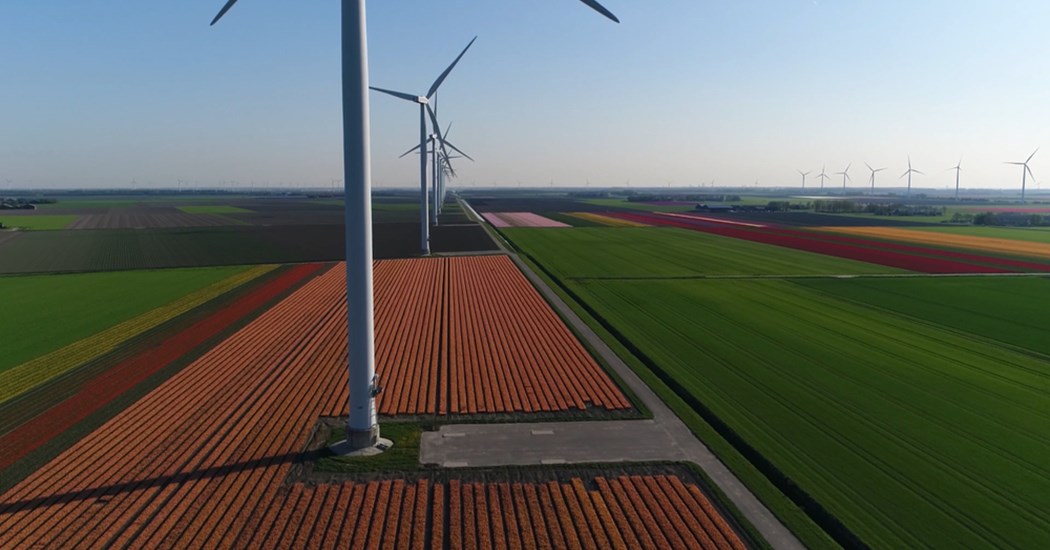 Anticipating the future has never been more important. This is true at all levels, planetary, country, organisational and even individual.
The technology landscape is evolving, and exciting trends are on the horizon to enable the transition to net zero. We need rapid change to spur an upheaval of our global energy system in line with the 1.5°C target.
Investment and innovation in hydrogen and Carbon Capture and Storage (CCS) technologies will be vital to decarbonise global manufacturing sectors and hard-to-abate industries, including chemicals, cement, steel and iron. Clean and renewable fuels such as hydrogen will help the transport sector transition, decarbonising aviation, with electric and hydrogen-powered aircraft used for shorter flights. Electric ferries will be utilised for shorter trips in the shipping industry, while hydrogen and ammonia are alternative options for long-haul shipping.
Our domestic heat must also transition to a combination of heat pumps and hydrogen (partially reusing the existing gas infrastructure). The transition for our homes doesn't stop at heating. The construction industry is developing low carbon cement, while carbon-negative materials from biochar (made of 90% atmospheric carbon) may be used in construction, interiors and furniture. There are also opportunities to reuse many construction materials, including iron and steel, to reduce construction phase emissions by up to 70%.
Whilst these technologies are evolving, the pace is too slow. The International Energy Agency (IEA) states that the development of most clean energy technologies is lagging behind. However, recommendations and roadmaps clearly illustrate what needs to be done and how.
Our latest 'Technology Driving Green Energy Growth' report, published in collaboration with the Technology Leadership Board and Accenture, highlights three key recommendations to support rapid, early industrial deployment of emerging net-zero technologies in the UK that can be applied globally:
Industry should be supported and incentivised toward rapid test and deployment of technologies to drive improvements in efficiency, modularity and scalability that will reduce levelised costs across offshore wind solutions, electrolysers, carbon capture technology and innovative materials
Government sponsorship and championing of the delivery of test and demonstration centres would de-risk, standardise and scale promising technologies
An infrastructure plan should be constructed to transport, transmit, store, and manage new energy commodities such as hydrogen, ammonia, renewable electricity and CO2
The report anticipates that, if the opportunities identified are realised, in the UK it would reduce the cost of green hydrogen by up to 60%; reduce the cost of floating wind by up to 40% through optimised integration; and de-risk blue hydrogen, lowering the cost of delivery and enabling a future import market for CO2
A data-fuelled future
Data will be a key enabler to achieve net zero. The development of digitally enabled smart cities around the world has demonstrated the value of integrating, visualising, and analysing data from multi-sectoral monitoring devices to optimise the efficiency of city operations and services, minimise environmental impact, and connect to citizens.
While digital technology has come a long way, the best is yet to come. The development of Facebook's Metaverse may become the next major workplace shift and virtual 'offices' could lead to greater collaboration around the world. Many companies are investing in digital technologies, increasing their use of artificial intelligence, machine learning and robotics. Distributed ledger/ blockchain technologies are expanding beyond Bitcoin, and quantum computing is making early but significant progress.
The new paradigm
The Energy Trilemma (Security, Affordability, Sustainability) in 2021 saw sustainability as the most critical priority, but the events of 2022 brought security and affordability back into the spotlight.
In the short-term, enabling secure and affordable energy supply is the key priority, but the push for net-zero energy remains strong: almost all EU countries have raised their clean electricity targets since the Ukraine conflict indicating that sustainability is not being pushed down the road as tomorrow's problem.
The foundations forces leading to net zero are possibly less visible in the media, but customers are still demanding affordable and sustainable products, employees still want to work for companies that are socially and environmentally responsible, and investors are placing sustainability and transition plans as essential criterion to invest.
Agile mindset is key
The speed of the transition is driven by consumer pull, supplier push, and government action, while global events will keep adding unexpected twists. As governments and policymakers set guidelines and spark the creation of these new markets, organisations must be agile enough to adjust and transform, embracing technology and innovation and making decisions based on trusted data and analysis.
During these times of change, risk and opportunity, agile must become a mindset. Companies that can embrace change, and adjust accordingly, will thrive.
KEEPING THE ENERGY INDUSTRY CONNECTED
Subscribe to our newsletter and get the best of Energy Connects directly to your inbox each week.
By subscribing, you agree to the processing of your personal data by dmg events as described in the Privacy Policy.