Lithium's Historic Rally Fuels Record Profits for China's Miners
Jan 30, 2023 by Bloomberg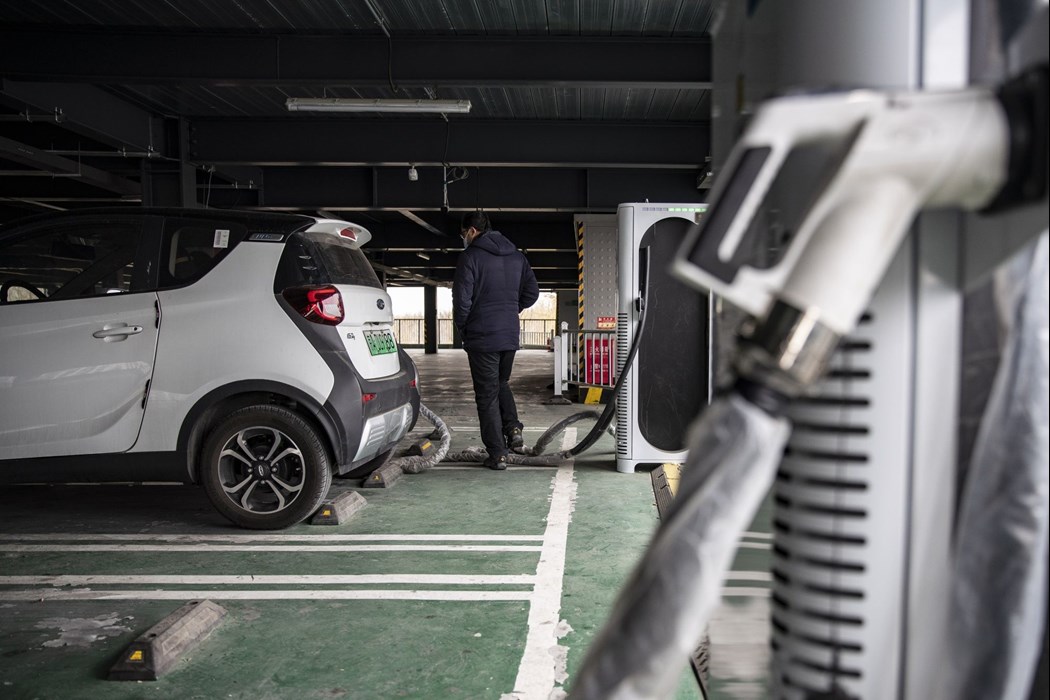 (Bloomberg) -- China's big lithium miners are set to reap record earnings after booming demand for the electric vehicle battery material sent prices surging to an all-time high last year. 
Tianqi Lithium Corp. forecasted preliminary net income for 2022 skyrocketed more than 10-fold, while rival Ganfeng Lithium Group Co. is predicting a surge of as much as 321%.
The bumper profits come as Chinese prices for lithium carbonate, a refined form of the material used in EV batteries, peaked in November after jumping around 15 times from lows in 2020. The global push toward an electrified transport fleet has fired up consumption but supplies have struggled to keep pace.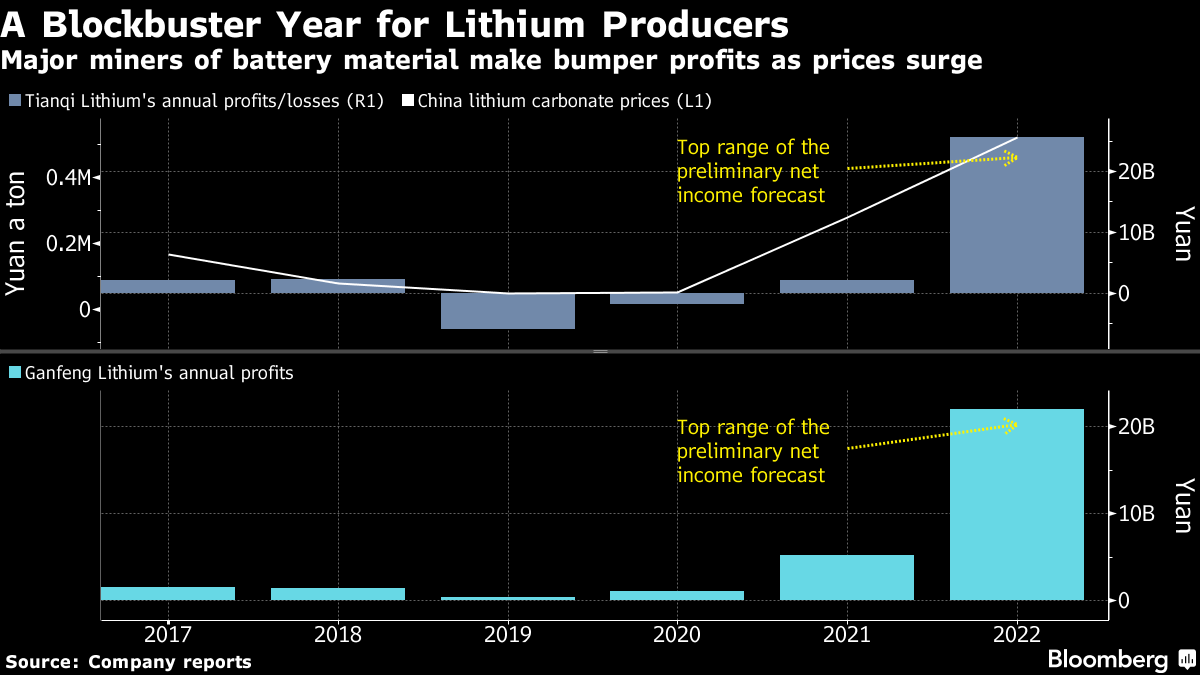 Lithium producers have unveiled a flurry of expansion plans to meet the battery boom, while takeover activity is also picking up in the sector. This month, Tianqi's joint venture with IGO Ltd. said it will purchase Sydney-listed Essential Metals Ltd., while Ganfeng announced plans to spend 15 billion yuan ($2.22 billion) building two battery plants in China. 
Battery manufacturers and automakers, meanwhile, have complained lithium has become too expensive over the past year, crimping margins. Lithium-ion battery costs rose for the first time last year in the EV era, according to BloombergNEF. 
See also: Lithium's Next Big Risk Is Grand Supply Plans Falling Short
While prices have softened in recent weeks, there are still risks this year if miners from Chile to China and Australia hit hurdles in producing daunting volumes of new supply. 
Tianqi Lithium is forecasting 2022 preliminary net income surged 1,011%-1,132% from a year earlier to a range of 23.1 billion yuan to 25.6 billion yuan. Ganfeng Lithium reported on Sunday its preliminary net income could climb 244%-321% to a range of 18 billion yuan to 22 billion yuan. The companies are yet to announce when they will report official results.
More stories like this are available on bloomberg.com
©2023 Bloomberg L.P.