Bonds, Stocks Drop as Global Growth Fears Deepen: Markets Wrap
Sep 23, 2022 by Bloomberg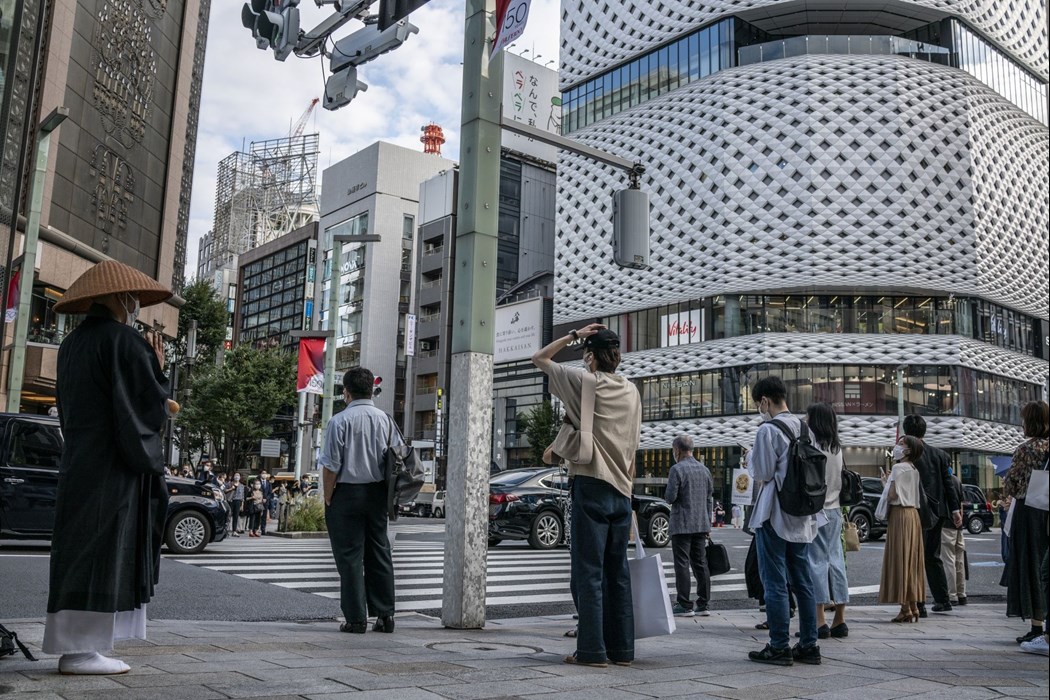 (Bloomberg) -- Global bond yields surged and stocks extended declines at the end of a week that underscored expectations for tighter monetary policy and a slowing economy.
A dollar gauge rose to yet another record and 10-year Treasury yields to the highest in more than a decade, while UK bonds plunged and the pound fell as markets priced in a more aggressive pace of tightening to offset the government's growth plan.
US equity futures dropped at least 1% as Europe's Stoxx 600 Index tumbled to the lowest since December 2020 and was poised to enter a bear market. Mining and energy shares led declines as gold and oil prices fell, while Credit Suisse Group AG tumbled to a record after denying a report that it's considering exiting the US. 
Goldman Sachs Group Inc. slashed its year-end target for the S&P 500 Index to 3,600 from 4,300, citing a higher interest-rate path from the Federal Reserve, and strategists gave up on a year-end rally for European stocks as private-sector activity in the region continued to contract.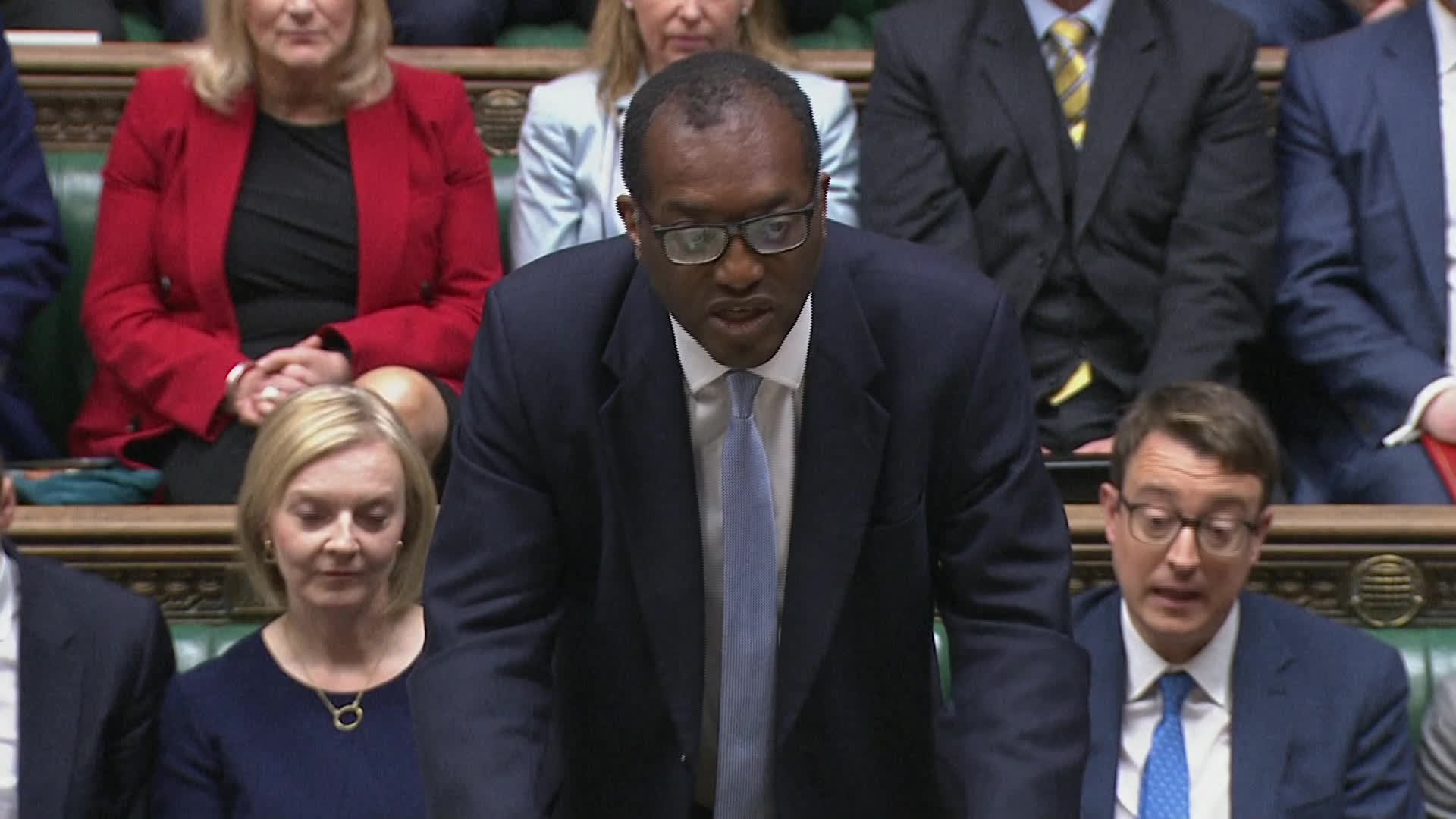 Traders ramped up their wagers on Bank of England rate hikes, betting on a 50% chance of a 100-basis-point increase from the central bank at its next rate decision in November, as the government set out its most radical package of tax cuts since 1972 and the Debt Management Office increased its gilt sales plan more than expected.
"The markets will do what they will," said Chancellor of the Exchequer Kwasi Kwarteng, when challenged in parliament on the mayhem in markets. 
The European Central Bank will also forge ahead with increases in borrowing costs, according to Governing Council member Martins Kazaks, even as recession risks rise across the continent.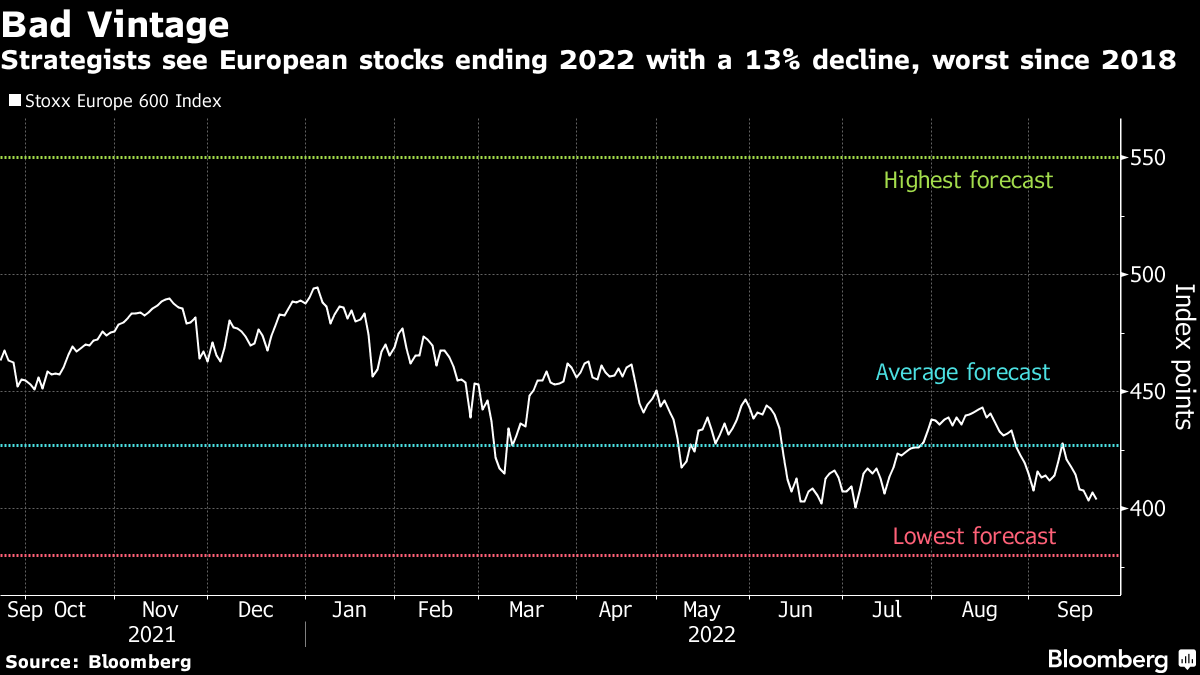 While the dollar continued its relentless advance amid forecasts for a further 1.25 percentage points of tightening before year-end, a surprise cut by Turkey's central bank sent the lira to a fresh all-time low and its longest weekly losing streak in 23 years. 
Meanwhile, the yen fell as traders braced for more action after Japan intervened to prop up the ailing currency for the first time since 1998. 
Investors are flocking to cash and shunning almost every other asset class as they turn the most pessimistic since the global financial crisis, according to Bank of America Corp. strategists. 
Will the Nasdaq 100 Stock Index hit 10,000 or 14,000 first? This week's MLIV Pulse survey focuses on technology. It's brief and we don't collect your name or any contact information. Please click here to share your views.
Here are some of the main moves in markets:
Stocks
The Stoxx Europe 600 fell 2.3% as of 11:45 a.m. London time
Futures on the S&P 500 fell 1.2%
Futures on the Nasdaq 100 fell 1.3%
Futures on the Dow Jones Industrial Average fell 1.1%
The MSCI Asia Pacific Index fell 0.5%
The MSCI Emerging Markets Index fell 1%
Currencies
The Bloomberg Dollar Spot Index rose 0.7%
The euro fell 0.7% to $0.9769
The Japanese yen fell 0.4% to 142.92 per dollar
The offshore yuan fell 0.7% to 7.1293 per dollar
The British pound fell 1.7% to $1.1069
Bonds
The yield on 10-year Treasuries advanced five basis points to 3.77%
Germany's 10-year yield advanced eight basis points to 2.05%
Britain's 10-year yield advanced 24 basis points to 3.73%
Commodities
Brent crude fell 2.3% to $88.35 a barrel
Spot gold fell 1.1% to $1,653.64 an ounce
More stories like this are available on bloomberg.com
©2022 Bloomberg L.P.