Oil posts modest gains on OPEC+ decision to boost output
Jun 03, 2022 by Energy Connects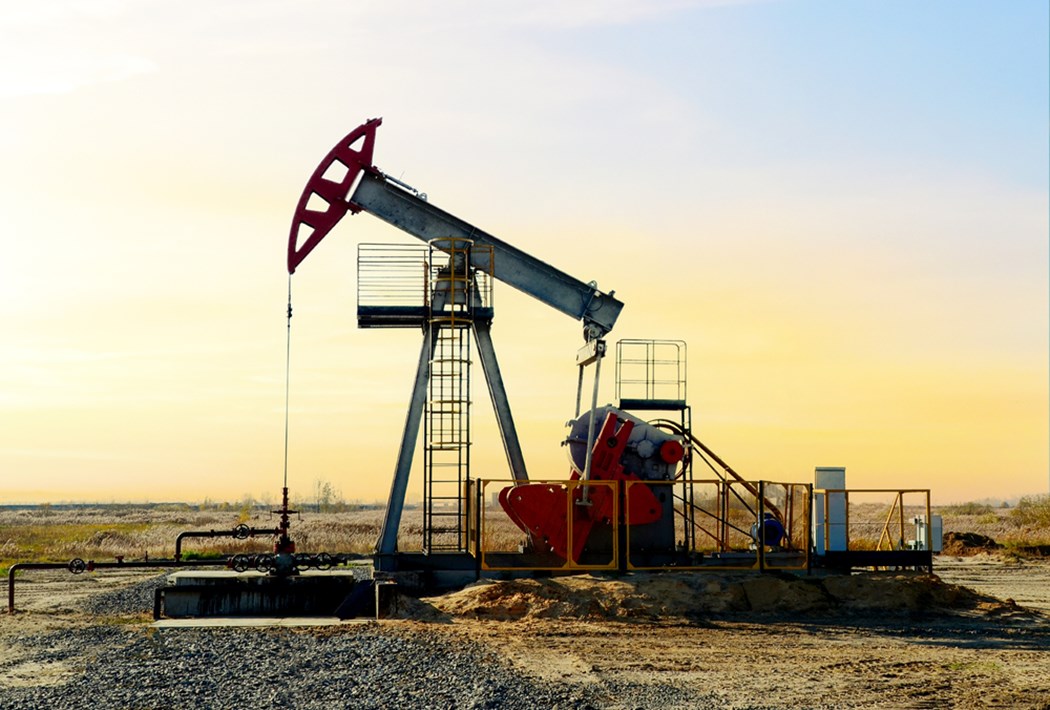 Oil prices on Friday hovered around the modest gains made from the previous session as markets and governments welcomed the OPEC+ decision to boost production by 648,000 barrels per day in July and August, offering relief for the global economy from soaring energy prices.
The OPEC and its allies announced on Thursday it had agreed to increase output by 648,000 bpd in July – accounting for 0.7% of the global crude demand – and a similar amount in August as against the initial plan to add 432,000 bpd a month over three months until September.
Restoring OPEC+ crude production cuts
The decision speeds up the pace by the alliance in restoring major production cuts made during the height of the COVID-19 pandemic.
While the output boost was a welcome relief for the global economy, analysts were divided on the impact of the move in making up for lost supply from Russia in a tight market – a sentiment reflected in the modest oil market gains.
US West Texas Intermediate (WTI) crude futures were up 1 cent at $116.88 a barrel at 0112 GMT on Friday, while Brent crude futures were up 7 cents at $117.68 a barrel.
The OPEC+ decision comes ahead of a reported visit to Riyadh by US President Joe Biden, and was welcomed by the White House.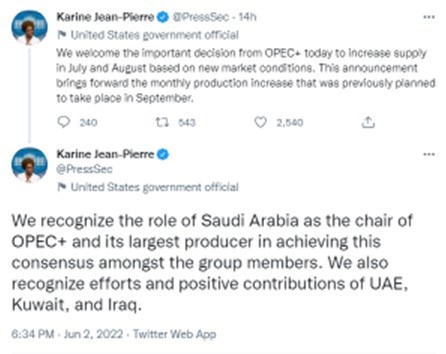 In the US, crude prices are up 54 percent since the beginning of the year. The country saw a record high average petrol pump price on Thursday of $4.71 per gallon, according to AAA. The price of crude makes up about half the price of petrol at the pump in the US, and prices could go even higher as the summer driving season gets under way.
US midterm elections as a factor
According to analysts, high petrol prices for drivers could be a decisive factor with mid-term Congressional elections approaching later this year.
Other countries have also grappled with the fallout of the steep prices and the accompanying inflation.
In Germany, for instance, the government has sought to soften the blow to consumer finances from energy inflation by launching deeply discounted transit passes that enable unlimited use of local trains, subways and buses for $10 per month.
Oil processing demand at nearly full capacity
The OPEC+ decision follows increasing pressure applied by the West on Russia, with the latest being the denial of shipping insurance for Russian oil and gas exports.
Friday's gains in oil prices came after the IEA reported a crude stockpile drop of 5.07 million barrels last week, the most since an 8.02 million drawdown during the week to April 15.
Oil processing remained near 93% of capacity as refiners ran at full tilt to manage demand anticipated for the summer, according to Refinitiv data.