Libya's Oil Output Almost Halts With New Wave of Shutdowns
Jun 13, 2022 by Bloomberg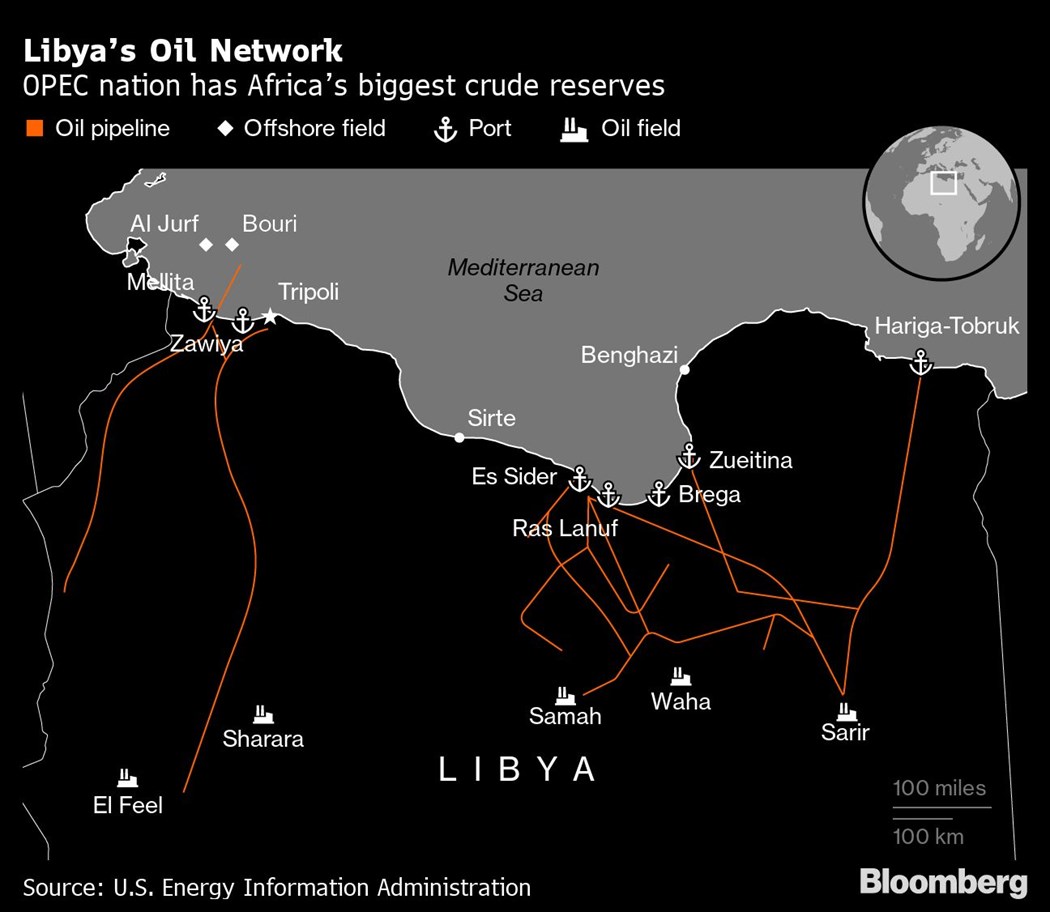 (Bloomberg) -- Libya's oil production has almost fully halted as a political crisis leads to more shutdowns of ports and fields.
The OPEC member's daily output -- which averaged 1.2 million barrels last year -- is down by about 1.1 million barrels, Oil Minister Mohamed Oun told Bloomberg on Monday. That suggests Libya is pumping only about 100,000 barrels a day. It will further tighten supplies in a global market that has seen crude prices surge more than 50% this year to around $120 a barrel.
"Almost all the oil and gas activities in the east of Libya are being shut down," Oun said. The 40,000 barrel-a-day Wafa field in the southwest is currently the only one with continuous production, he said. 
The latest decline comes after protesters shut the two key eastern oil ports of Es Sider and Ras Lanuf, the nation's biggest and third-largest. Exports were halted at the two facilities last week after protesters aligned with the east of the country forced workers to shut down operations after contracted tankers were loaded.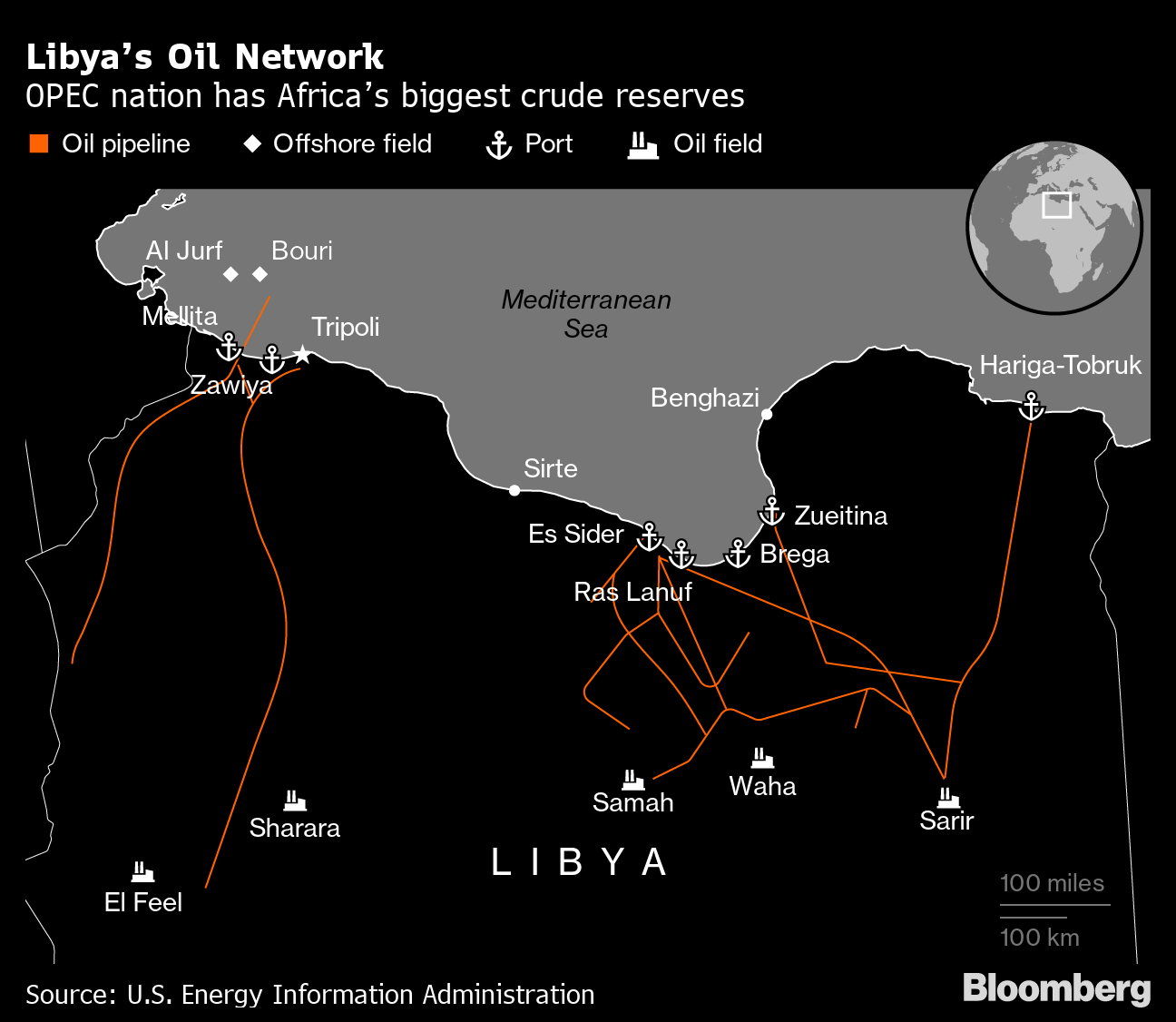 Workers at Hariga, the second-largest port, were also urged to halt operations after the 125,000 barrels a day Sarir field, oil from which flows to the port, was completely shut down, two people familiar with the situation said Monday, asking not to be identified because they aren't authorized to speak to the media.
The three ports together handle about 70% of Libya's total production. The OPEC member's oil output had already halved to 600,000 barrels a day after groups closed the major Sharara and El Feel fields last month.
The country has been mired in conflict since the 2011 fall of dictator Moammar Al Qaddafi, and is facing a standoff between rival politicians. Prime Minister Abdul Hamid Dbeibah is resisting calls from some lawmakers to resign. Fathi Bashagha, Libya's parliament-elected prime minister, set up his new government in the central city of Sirte following clashes in Tripoli between militias loyal to him and others who back Dbeibah.
Creaky Infrastructure
Creaky oil facilities, already struggling to maintain production, have been the target of protests in recent months. Output had recovered to above 1.2 million barrels a day for most of last year, before renewed political divisions and the failure to conduct elections charged a new wave of blockades this year.
Although the country is exempted from the Organization of Petroleum Exporting Countries' quota system, the massive drop in its supply still feeds into the group's weak performance as a supplier. OPEC and its allies have been struggling to restore output as planned, with spare capacity confined to just a few members, giving consumers little respite from the soaring cost of energy this summer.
United Arab Emirates Energy Minister Suhail Al-Mazrouei last week warned that without fossil fuel investments, OPEC+ can't guarantee sufficient oil supplies as demand fully recovers from the pandemic and prices can go even higher.
(Updates with details, context from the fourth paragraph.)
More stories like this are available on bloomberg.com
©2022 Bloomberg L.P.
By Salma El Wardany , Hatem Mohareb