Oil Rises as US Crude Stockpiles Shrink Ahead of Fed Decision
Jul 27, 2022 by Bloomberg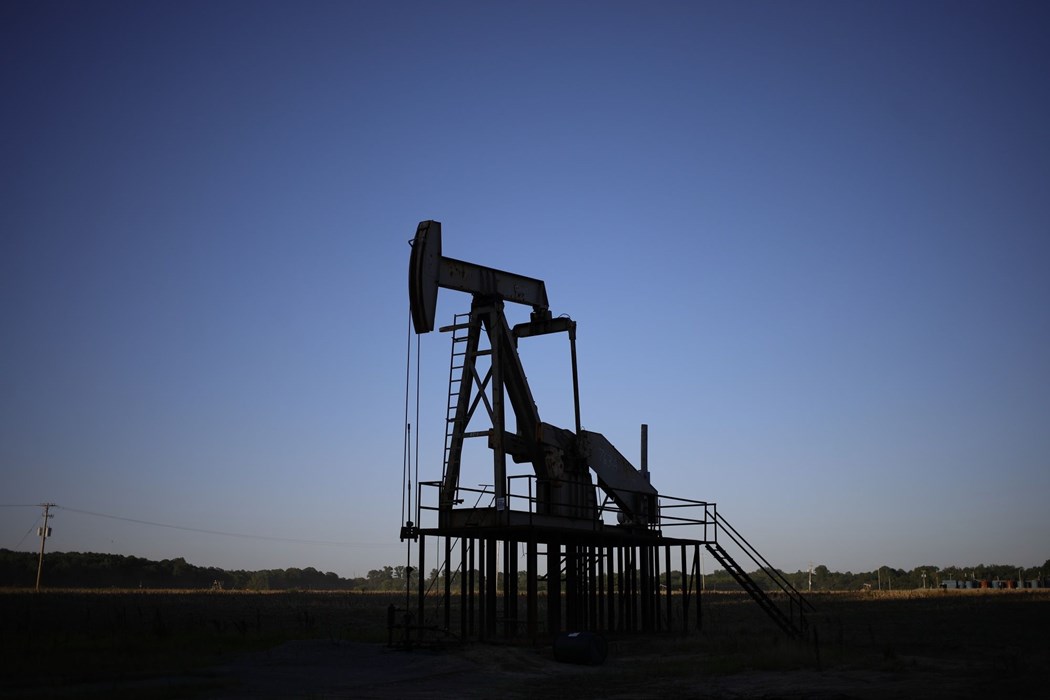 (Bloomberg) -- Oil edged higher in a volatile session as US crude inventories dropped the most since late May while traders await a interest-rate hike by the Federal Reserve.
West Texas Intermediate futures fluctuated near $95 a barrel on Wednesday. US crude stockpiles saw the largest draw since the end of May falling by 4.52 million barrels last week, according to an Energy Information Administration report. 
Later Wednesday, the Fed is expected to approve another large rate increase to combat rampant inflation. Fears over an economic slowdown have rippled through commodities and overshadowed signs of a tight physical crude market.
"Crude trading both sides of unchanged this morning, as China implements new lockdowns versus news that crude inventories may be shrinking once again," said Dennis Kissler, senior vice president of trading at BOK Financial, in an email. Looking ahead to the Fed's rate decision, if it's more aggressive than the 75-basis point hike, "it could bring further pressure to crude."
Sign up here for Elements, Bloomberg's daily energy and commodities newsletter.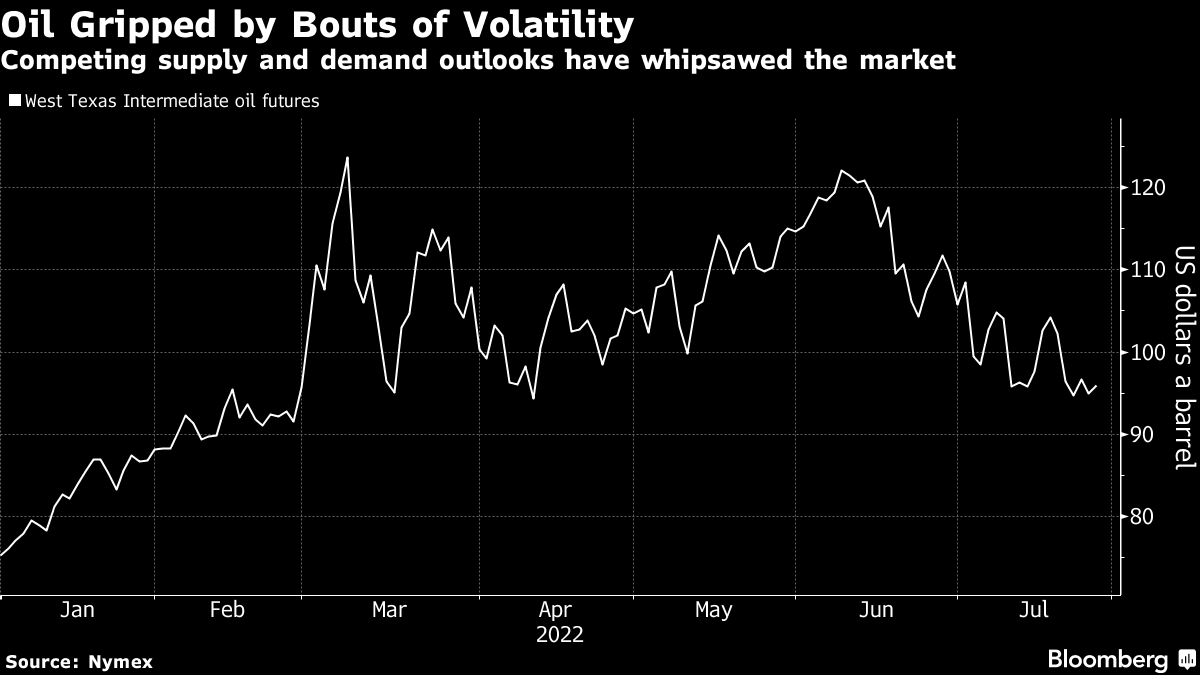 Oil remains a quarter higher since the start of the year, although the bulk of the gains triggered by Russia's invasion of Ukraine have been reversed. Majors, including Shell Plc and Exxon Mobil Corp., are scheduled to report second-quarter earnings this week that will show bumper profits after energy prices surged. Traders also continue to keep an eye on China's rising Covid cases, which are posing a threat to the country's Covid Zero strategy. 
Away from headline prices, one of the most significant oil market moves this week has been the widening gap between WTI and Brent. On Wednesday, the US benchmark was trading more than $9 below Brent, after closing the day before with the biggest discount since 2019. 
"The suppressed prices in the United States are being aided by the country's strategic reserves," said Harry Altham, EMEA & Asia Energy Analyst for StoneX Group. "This spread widening also isn't entirely based off of Brent's September contract expiry as Brent's 2-3 month calendar spread is also at its greatest premium to the WTI equivalent since May 2020."
A group of Republican senators, including Marco Rubio of Florida, introduced a bill that would sanction China's purchases of oil from Russia, but the proposal faces long odds of getting a vote in the Democratic-controlled Senate. It also runs counter to Biden administration policy, which aims to keep Russian crude flowing while at the same time limiting Moscow's energy revenue.
More stories like this are available on bloomberg.com
©2022 Bloomberg L.P.