European Gas Pares Gains as Germany Seeks to Ease Supply Crunch
Jul 05, 2022 by Bloomberg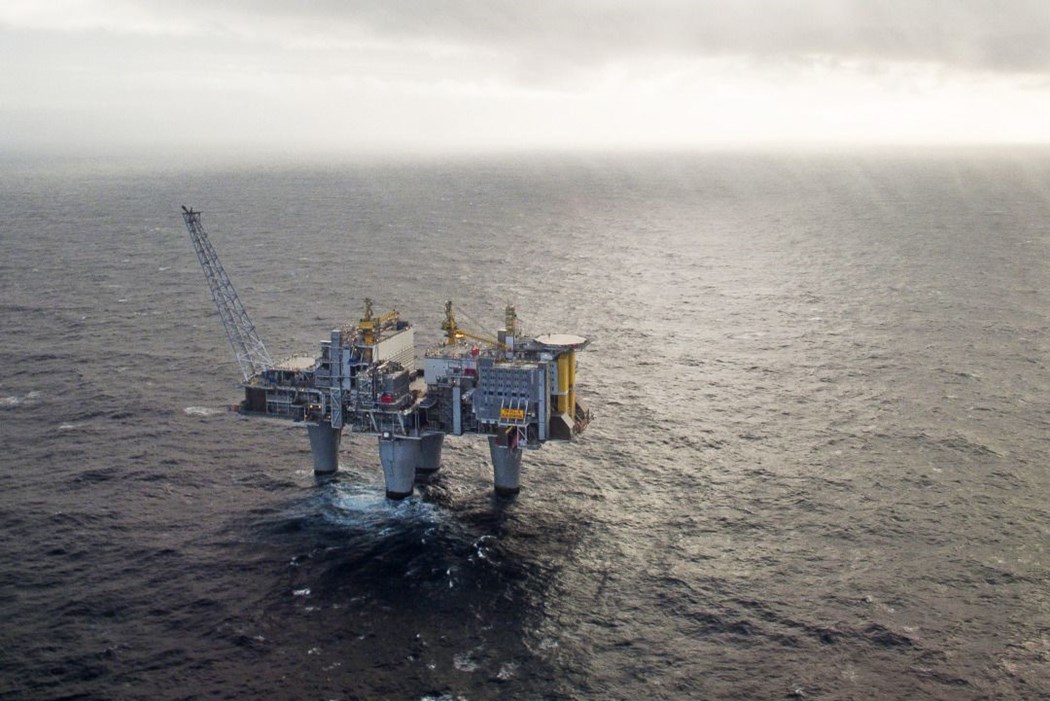 (Bloomberg) -- European natural gas prices pared their advance as Germany sought to work its way out of a supply squeeze, while Norway began to shut output due to labor strikes.
Benchmark futures earlier rose as much as 8%, touching the highest level since early March, with Europe facing its biggest energy crisis in decades. 
Also see: Natural Gas Soars 700%, Becoming Driving Force in New Cold War
Russia, the region's main supplier, has already cut flows to several European Union countries and curbed shipments along the main pipeline route to Germany, the bloc's biggest economy. Governments are rushing to fill storage sites ahead of winter, while facing intense competition from Asia for liquefied natural gas.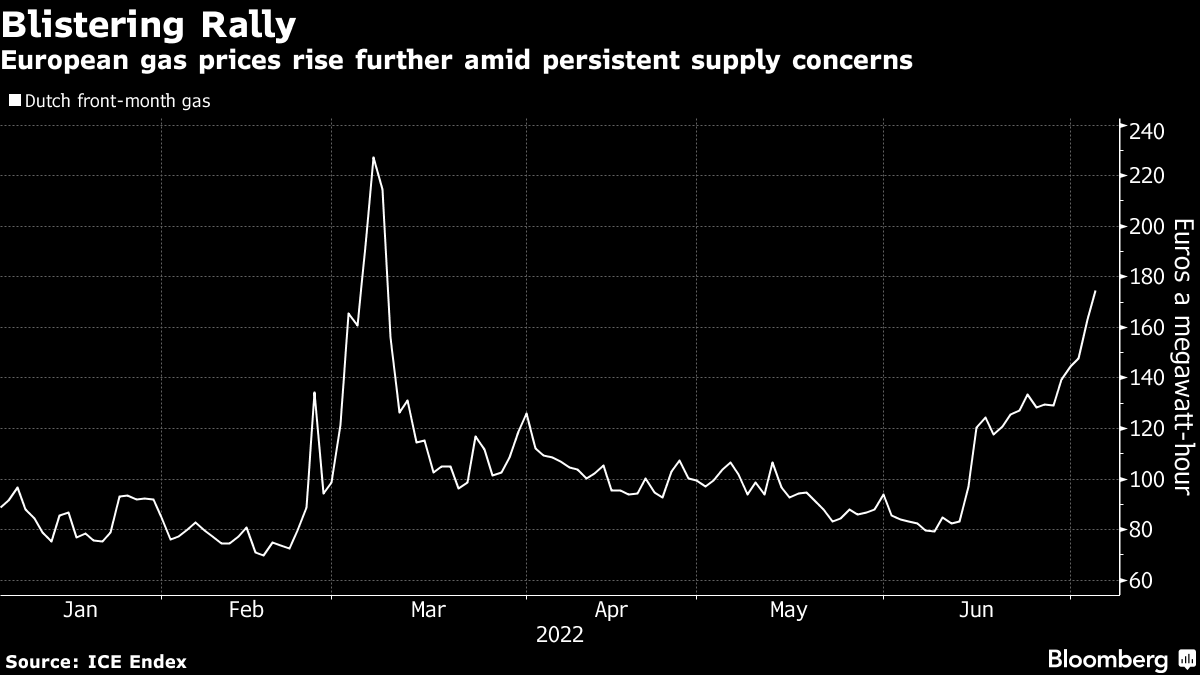 Germany's cabinet on Tuesday rushed through legislation allowing it to rescue struggling energy companies, in an effort to prevent the supply crunch from seeping into the broader economy. Uniper SE is set to be the first to receive government support, with Economy Minister Robert Habeck saying Germany is "sharpening our tools" to address the situation. 
The legislation -- which goes to parliament later this week -- includes a mechanism to pass on part of the surging cost of gas to consumers, though that won't be enacted immediately.
Germany is bracing for the possibility of more curbs from Russia if the Nord Stream pipeline doesn't fully return to service after scheduled maintenance this month. For the moment, shipments through link are at about 40% of capacity.
Goldman Sachs Inc. said it no longer sees a full restoration of flows as the most probably scenario, following works on the pipeline from July 11-21. The bank raised its gas-price forecasts for Europe into next year. 
Read: Germany Faces Limited Options If Nord Stream Flows Don't Return
Flows from Germany to Poland via the Yamal-Europe link dropped to zero early Tuesday, grid data show, amid seasonal maintenance at the Mallnow compressor station between the countries scheduled for Tuesday-Wednesday.
Norway Strikes
Traders are also closely watching exports from Norway, where strikes planned this week threaten to cut gas and oil production. Output at three fields began shutting Tuesday as the labor action started, with two more walkouts planned in the coming days if no solution to an ongoing wage dispute is found.
For now, shipment orders published by Norway's grid operator show flows little changed for Tuesday. Further escalation of the strike set for July 9 could reduce gas exports from the Norwegian shelf by 56%, Norwegian Oil & Gas said in a statement.  
"Another day, another fear and liquidity driven spike in European gas and power pricing," analysts at Alfa Energy Ltd. said in a note. 
Dutch front-month gas futures, the European benchmark, traded 1% higher at 164.50 euros per megawatt-hour by 4:39 p.m. in Amsterdam. The UK equivalent rose 2%, also paring its advance. German year-ahead power slipped, after earlier trading near record levels.
More stories like this are available on bloomberg.com
©2022 Bloomberg L.P.