EU Faces Investor Backlash as Gas Headed for Green Rulebook
Jan 12, 2022 by Bloomberg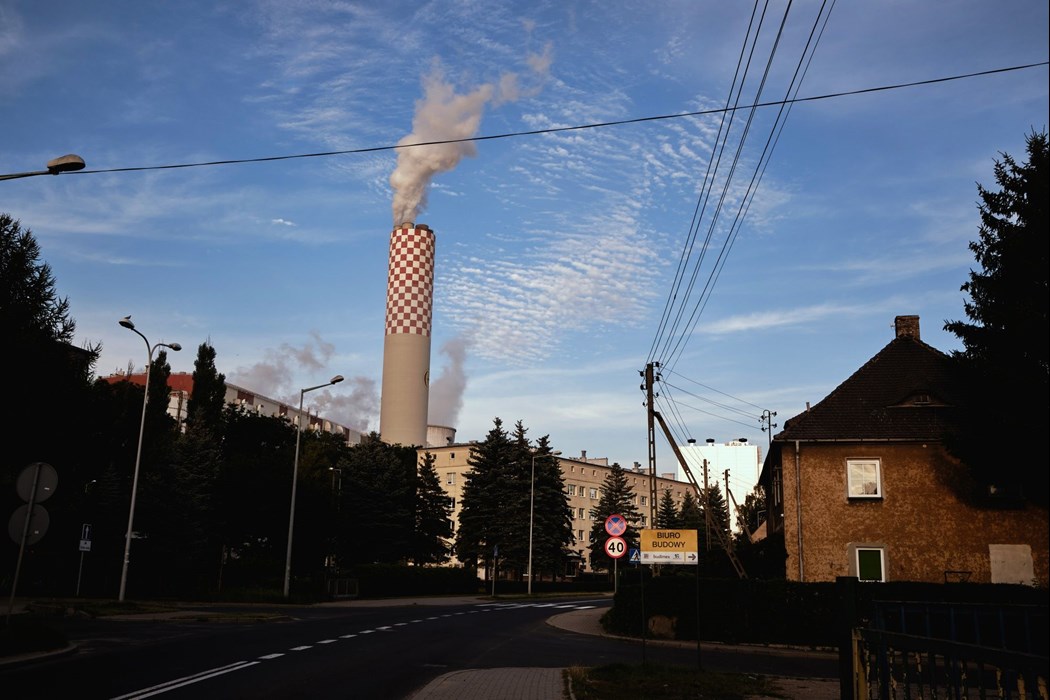 (Bloomberg) -- Some of the world's most powerful investors are calling on the European Union to back away from plans to include natural gas in its green rulebook, amid warnings that the development risks undermining efforts to reach climate neutrality by 2050.
The Institutional Investors Group on Climate Change, which includes the asset management arms of JPMorgan Chase & Co. and Goldman Sachs Group Inc., is strongly opposed to any inclusion of gas within the scope of the Taxonomy, according to a letter signed by IIGCC Chief Executive Officer Stephanie Pfeifer. The warning was addressed to EU member state representatives, lawmakers and Commission President Ursula von der Leyen.
The inclusion of gas would also undermine the EU's ambitions to set the international benchmark for credible, science-based standards for classifying sustainable economic activities, she said.
The group, which represents investors that oversee about 50 trillion euros ($57 trillion) in assets, is the latest to lash out at the EU for its perceived watering down of a green rulebook that had been intended to blaze a global trail for sustainable investing. Late last year, the European Sustainable Investment Forum (Eurosif) issued a similar rebuttal on behalf of its members, who manage around 20 trillion euros.
Including gas in the EU's green taxonomy would help central and Eastern countries within the bloc shift away from coal, which is much more carbon intensive. The decision, which comes with time limits and emission thresholds, was proposed by the Commission over the New Year and is now in a consultation period that ends next week. The EU's executive arm is due to adopt the proposal by the end of the month before it goes to member states and parliament for approval.
Read more: Europe Seeks Green Label for Certain Gas and Nuclear Projects
The issue has already divided member countries, lawmakers and civil society groups. Green politicians in Austria and Luxembourg criticized the draft measure, saying it could damage the credibility of the new rulebook and divert investment away from renewables. Germany has made clear its opposed to the planned inclusion of nuclear power in the EU taxonomy, while backing the inclusion of gas. France, meanwhile, favors nuclear energy.
As things currently stand, both gas and nuclear are on track to make it into the taxonomy. The Commission is adopting a special scrutiny procedure that would require at least 20 member states -- representing at least 65% of the EU's population -- to collectively reject the rule in coming months, which is very unlikely.
In an interview with Germany's Die Zeit newspaper, von der Leyen said she supports the plan to provide a green label to gas and nuclear energy, adding that the bloc would need them for as long as we dont have sufficient renewable energy.
But asset managers have repeatedly warned that investors wont know how green their holdings really are, and note that other taxonomies and rulebooks generally exclude gas and nuclear.
This is a landmark piece of legislation that sets the tone for the investment community globally, said Will Martindale, head of sustainability at the Cardano Group, a pension specialist. The ramifications of this must not be forgotten when policy makers make their final decision.
(Updates with Commission President Ursula von der Leyen comments in eighth paragraph.)
More stories like this are available on bloomberg.com
©2022 Bloomberg L.P.