Samsung Engineering profit jumps to $91.1 million on EPC demand
Apr 26, 2022 by Energy Connects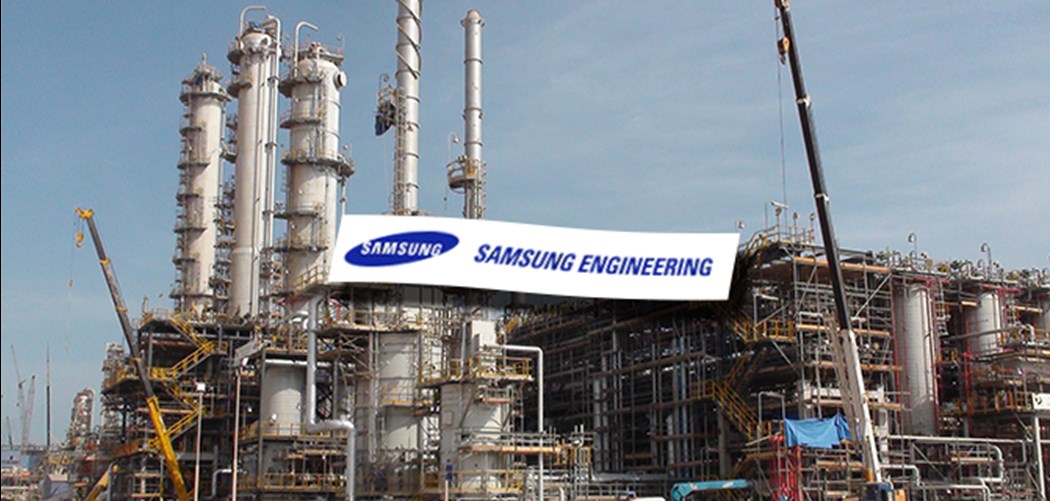 Samsung Engineering Co. reported on Tuesday a 12 percent jump in its first-quarter profit at US $91.1 million (113.7 billion won), and a 41.3 percent rise in quarterly revenue to 2.16 trillion won – both exceeding market expectations.
The company, one of the world's leading engineering, procurement, construction and project management (EPC&PM) firms, said in a regulatory filing that operating income for the January-March period rose 62.6 percent year-on-year to US 174.4 billion won.
The average estimate of net profit by analysts stood at 100.4 billion won, according to the survey by Yonhap Infomax.
The company said that full-fledged sales reflection of large-scale hydrocarbon projects in Mexico and Malaysia, being carried out under its FEED to EPC strategy, drove the first quarter results. "Technological innovations such as automation and modularization contributed to the improvement of performance through quality improvement, cost reduction, and shortening of construction period," Samsung Engineering said in a statement.
According to the company, new orders stood at 2.8 trillion won in the first quarter, which is 35.1 percent of the annual order target of 8 trillion won, and the order backlog stood at 17.2 trillion won, which is equivalent to two years and four months of revenue in 2021.
Changes in the external environment such as rising oil prices and recovery of investor sentiment, will lead to its overseas order market gradually improving further after the second quarter, the company said. As a result, it plans to actively pursue order-receiving activities in key areas such as petrochemicals, oil refining, and gas, Samsung Engineering said.
In addition, the company said it was planning to secure profitability centred order competitiveness through continuous participation in FEED bidding. The company's FEED projects in Southeast Asia are expected to be converted to EPC this year.
The global oil & gas EPC market size after the onset of the pandemic was estimated to be worth $178.3 billion in 2021 and is forecast to a readjusted size of $254 billion by 2028 with a CAGR of 5.2 percent.