Sawafi Borets breaks ground at new headquarters at SPARK
Jan 21, 2021 by Energy Connects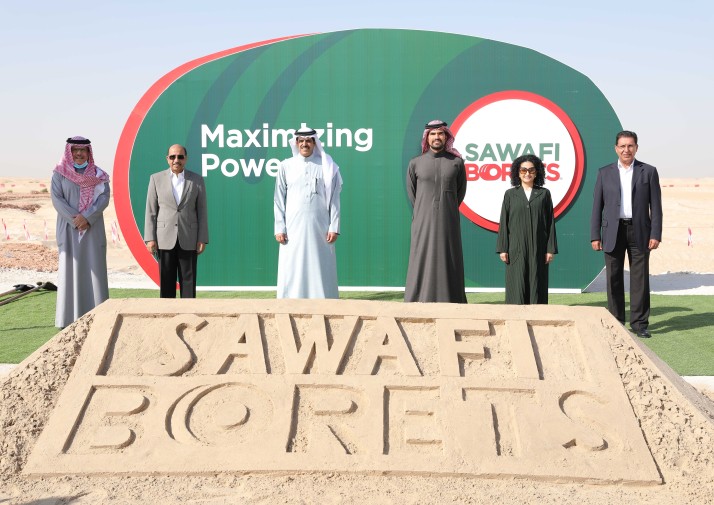 Sawafi Borets broke ground on a 21,000 square meter headquarters and production facility at the King Salman Energy Park (SPARK) in Saudi Arabia, that will serve as its hub for the manufacture, testing and service of submersible pump systems.
The facility is scheduled to begin operations in 2022.
At the heart of the operation will be a state-of-the-art assembly line with an annual production capacity of 500 electrical submersible pumps (ESP). The facility will be staffed by up to 100 employees who will conduct assembly and provide advanced testing and associated services.
President & CEO of Alturki Holding, Rami Alturki, opened the ceremony by saying: "We are extremely excited to announce that construction has begun on the Sawafi Borets manufacturing, distribution, testing and services center at SPARK. This milestone Sawafi Borets facility will provide Alturki with the opportunity to create more value locally, offering new opportunities for young Saudis and allowing us to further contribute to the reliable and efficient production of the Kingdom's natural resources".
Welcoming the investors and attendees, Saif Al Qahtani, President & CEO of King Salman Energy Park (SPARK) added, "We welcome Sawafi Borets as it breaks ground on this exciting new facility. We are proud that the world's leading producer of ESPs has embarked on a JV with a global leader in upstream technologies right here at SPARK. The facilities to be developed are enabled by world-class infrastructure, logistics and support services, and the park's ecosystem makes it especially easy for investors and tenants to get their businesses underway efficiently."
Talal Albinali, General Manager at Sawafi Borets, added: "We are thrilled to be at SPARK, the leading global energy hub. Sawafi Borets continues to grow in the region by bringing together top-quality technology and a high level of service. Our new facility's state of the art assembly line at SPARK will help us to localize capacity and reduce delivery lead time from approximately four months to less than two weeks."