Deep Casing Tools secures new investment to accelerate global growth
Jan 20, 2021 by Energy Connects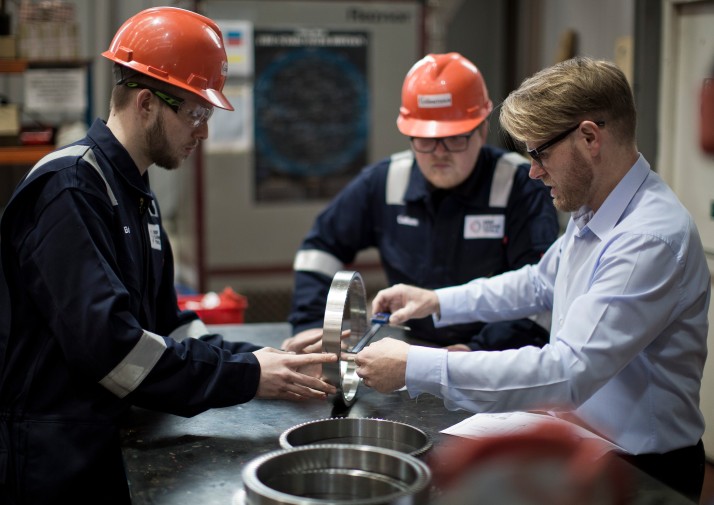 Aberdeen-headquartered Deep Casing Tools (DCT), has secured new investment of £1.6 million from Scottish Enterprise and its long-term backer, EV Private Equity, which will help the firm build on its global success of the last two years.
DCT's growth is attributed particularly to its robust technology pipeline, and this funding will support DCT's strategic R&D plans to develop and commercialise further innovations that will allow operators to develop assets safer and more efficiently. The investment will allow the firm to increase CAPEX investment and bring new technologies to the global market.
In early 2020, DCT announced that a UK patent had been granted for its MechLOK Drill Pipe Swivel (DPS), the industry's first mechanical DPS.
The funding will allow DCT to continue to trial and patent new technologies and help the firm further expand its global footprint and exporting capabilities on the UK Continental Shelf, Asia, the Middle East, and the US. DCT's SelfLOK flotation device, designed to float liners to target depth more cost-effectively, has seen a surge of interest in the US market and a number of active conversations are happening to secure regional trials.
In recent years, DCT has experienced significant growth having reported a 120 per cent turnover increase in 2019 after it expanded its footprint in key international regions and secured major agreements, including a five-year contract with Saudi Aramco to supply its Turbocaser and Turborunner tools. This growth was driven by investment from EV Private Equity in 2018.
Jan Robertson, interim investment director at Scottish Enterprise said: "Deep Casing Tools is the epitome of that innovation and internationalisation and as we embark on Scotland's economic recovery, it is essential that we partner with and support businesses like Deep Casing Tools to help reduce costs, increase environmental efficiencies and win new business overseas. Ultimately, it is central to ensuring the sustainability of our energy industry for the future and we look forward to supporting Deep Casing Tools through its next phase of growth."
Commenting on the investment, David Stephenson, CEO at DCT, said: "As the global energy industry focuses on achieving ambitious net zero targets, innovative downhole technologies that can unlock greater efficiencies and value, and ultimately help to reduce emissions, have never been more important. This backing allows Deep Casing Tools to continue to support the energy transition through smart, innovative technology based on simple mechanical principles.
"This funding strengthens our position as a leading technology innovator for the international energy market, and ensures that we are well-positioned to recover from the crisis and continue to grow our operations for many years to come."
Commenting on this latest investment, Greg Herrera, senior partner at EV Private Equity, said: "We are proud to continue our support of Deep Casing Tools with this latest investment alongside Scottish Enterprise. The team have developed market leading, one of a kind technologies that can bring significant emission reduction savings to the industry. We are looking forward to continuing this growth journey with DCT as the firm brings new innovations to market, further grows its global footprint and continues to support the energy industry in minimising the impact on the environment."