Singapore looking to maximise potential of LNG
Sep 07, 2020 by Energy Connects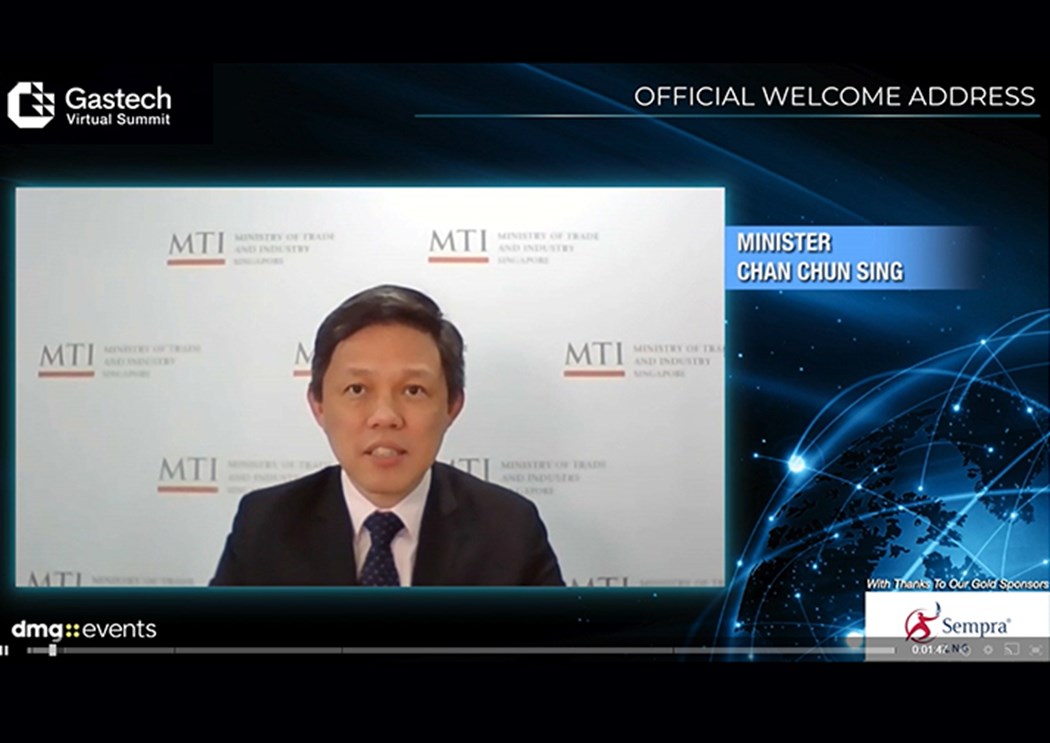 The Gastech Virtual Summit kicked off today with a stand out opening welcome address from Chan Chun Sing, Minister for Trade and Industry of Singapore, where Gastech was meant to be taking place until it was postponed to 2021.
Sing touched on the impact of COVID-19.
"While the COVID-19 pandemic has affected global energy demand, I'm confident in the long-term fundamentals of the market. Natural gas demand is expected to progressively recover from 2021 due to the global economic recovery and competitive guest prices. This demand will be driven by the growth and development of the Asian markets."
He went on to talk about climate change.
"Addressing climate change pollution and energy security will also be key factors behind demand in the longer term. Southeast Asia, the immediate region around Singapore, is shipping up to be the most exciting region in terms of LNG demand prospects. In June this year, Myanmar became the latest country in the region to import LNG with 190,000 cubic meters delivered to Yangon for integrated LNG to power facilities."
Singapore is embarking on many initiatives in the LNG sphere explained the Minister.
"As the LNG hub of the region, our government and gas industry in Singapore have embarked on many initiatives across the value chain. These serve to promote innovation in the sector and the adoption of more environmentally sustainable energy strategies, and we welcome more partners to work with us on such efforts. Allow me to highlight a few examples. Firstly, leveraging on Singapore's position as the world's top anchoring port with close to 50 million tons of bunker sales in 2019. Singapore has also been exploring ways to maximize the potential of LNG, as well as its terminus capabilities. For example, SLNG is in collaboration with the National University of Singapore and a couple of data centers to develop a novel energy and cost-effective cooling technology for data centers, tapping into coal energy released from the terminus regasification process. This innovation could pave the way for more sustainable and compact data centers, which is critical as demand for such infrastructure grows."
Towards the end of his opening speech, Sing stated the "Singapore government remains committed to develop Singapore as an LNG trading hub. While the external environment is uncertain, the long-term drivers for LNG demand, especially in Asia, remain very strong, and Singapore can be a launchpad for you to capitalise on this potential."
The Minister ended his opening address by warmly inviting everyone to Gastech 2021, which will be hosted in Singapore next September.