Saudi proposal for emergency OPEC+ meeting gets backing
Apr 06, 2020 by Energy Connects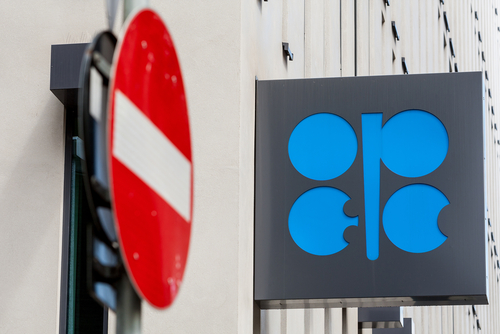 The United Arab Emirates Ministry of Energy announced its support for the Saudi Arabian proposal to hold an emergency OPEC+ meeting aimed at discussing production cuts to address shrinking demand as the coronavirus-lockdowns wreak havoc.
''A joint and combined effort by all oil producing countries is required, not only the group of OPEC+ countries, in order to address the weakness of demand in the global oil market,'' said Suhail bin Mohammed Faraj Faris Al Mazrouei, Minister of Energy and Industry, in a statement on WAM.
OPEC+, an alliance between The Organization of Petroleum Exporting Countries and Russia-led allies, were set to meet on April 6 to discuss a new deal to end the price war but the the are now tentatively scheduled to virtually come together on April 9.
The delay comes after Russia and Saudi Arabia blamed each other for the drop in oil prices, which last week plummeted to their lowest in 18 years, driven by a slump in oil demand and a ballooning supply glut. The previous OPEC+ agreement ended on March 31, and with no extension in place, Saudi Arabia promised to boost output to record levels of 12.3 million barrels per day and offered significant discounts to customers for its crude. 
In recent days, Saudi Arabia and Russia have both said a new agreement must involve significant contributions from all OPEC+ nations and major producers outside the coalition, including the U.S. and Canada.
Al Mazrouei also acknowledged that Saudi Arabia carried most of burden of production cuts in the previous OEPC+ agreement, while Russia lent 'constructive cooperation.'
''The UAE is confident that, if an agreement can be reached, all producing countries will work quickly and cooperatively to address the weak demand for oil in global markets, helping to rebalance the market and maintain global oil inventories at reasonable levels,'' he added.
Meanwhile, Kuwaiti oil minister Khaled Al Fadhel echoed the supportive sentiment.
"We totally support Saudi Arabia... and its current efforts in bringing back OPEC and non-OPEC countries to the table," he said to Reuters. "We always welcome efforts to stabilise the market for the benefit of producers and consumers. We are being proactive and many countries are working hard on it to make it a success."
Additionally, Iraq's oil minister said on Sunday that any new deal needs support from key producers from outside the OPEC+ alliance, such as the United States, Canada and Norway.