Paving the way for a decarbonised society with sustainability at the core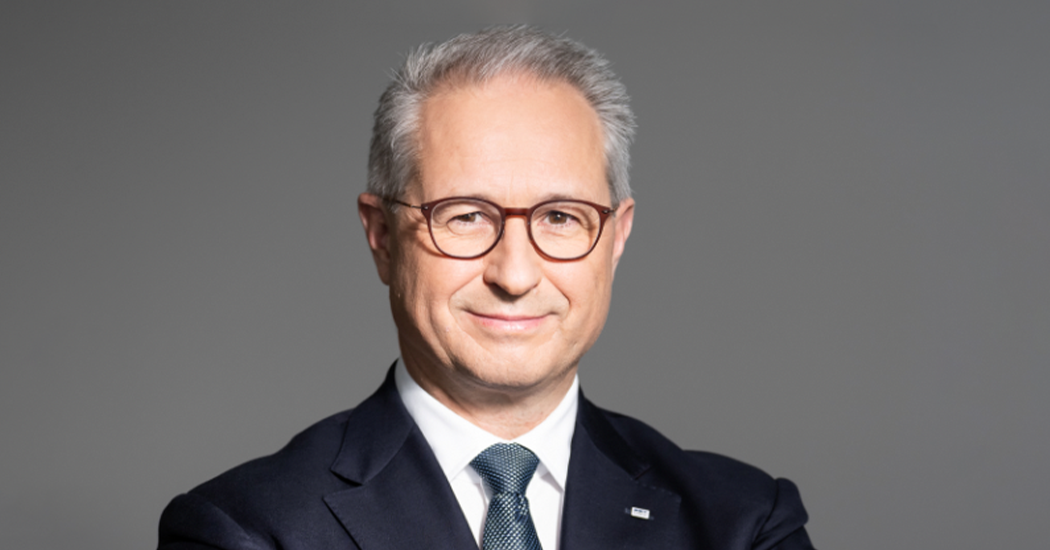 ADIPEC has been one of the most important fixtures in my annual calendar for many years. Not only because of our longstanding excellent partnership with Mubadala and ADNOC, but also the ongoing fruitful multilateral exchange at the pulse of issues. This is also reflected in this year's theme "Decarbonising. Faster. Together."
The significance of energy companies has taken on a whole new dimension in the quest for a reversal of climate change. With the importance of sustainability in mind – of which decarbonisation is a key element – we need to reduce our use of resources like fossil fuels, by replacing them with alternatives, and to find a quicker way to drive forward the circular economy. If we want to fundamentally realign towards a decarbonised society, we need not just a few but all stakeholders on board – investors, customers, employees, politicians, the media, and the public.
In our "OMV Strategy 2030 – From Value Chain to Value Circle" we describe how that will work. We have chosen a fundamentally different path and redefined our very reason for being. We analysed future global developments and asked ourselves what OMV will look like. The result is summarised in our purpose "Re-inventing essentials for sustainable living": we see it as our duty to develop solutions to not only ensure our quality of life, but more importantly, to enable more people to share this sense of well-being with the smallest possible carbon footprint.
Stemming from this aspiration, we address the gradual replacement of fossil-based energy sources through sustainable operations in our new Energy business segment. In Fuels & Feedstock, we strive to contribute to climate-friendly mobility and materials management as a leading provider of sustainable fuels and chemical feedstocks. In the Chemicals & Materials business, we strive to become both a global provider of special polyolefin solutions and a leading company in the field of circular economy.
While our Energy business segment is proving its worth as the financial driver of our transformation, the sustainable direction of Fuels & Feedstock and of Chemicals & Materials are taking shape. Since we presented our strategy last year, we have already taken several important steps in the new direction. We launched promising geothermal projects in Austria and Germany and entered into a joint venture agreement to develop the geothermal potential in Austria's Vienna Basin. We are successfully expanding our sustainable aviation fuels cooperations with airlines and are continually building up production at our ReOil® plant in Schwechat near Vienna, targeting a processing capacity of 200,000t of used plastics in synthetic feedstock for the petrochemical industry by 2027.
Borealis reached quite a few milestones recently on the way to achieving its Strategy 2030 targets. Examples include the revamp of its cracker furnaces in Stenungsund, Sweden, improving its energy efficiency and reducing its CO2 footprint, or the recent signing of an agreement to acquire Rialti S.p.A., a European producer of recycled polypropylene compounds to expand Borealis' circular offering and help its customers in meeting their sustainability ambitions.
In Romania, OMV Petrom is making strides in putting into action the transition towards a cleaner and more sustainable energy future. Our final investment decision for a strategic natural gas project, Neptun Deep, in the Black Sea, will turn Romania into one of the largest gas producers in the EU. Along its low and zero carbon targets, OMV Petrom managed to secure more than one gigawatt of capacity in photovoltaic projects and is advancing with the installation of electric vehicle charging points in Romania and the region.  
In view of the ever-growing threat to the climate, our Chemicals & Materials business will play a key role. With the accelerated development and production of high-quality, sustainable chemical and plastic products, we help to ensure the efficient use of resources and to increase energy efficiency of solar panels, wind farms, electricity transmission, and mobility solutions. Overall, until 2030, an average of 40 percent of our investments will be in sustainable projects.
We have made sustainability the starting point and the core element of our strategy, and therefore the foundation of our successful development. And we will clearly stick to our chosen path.
KEEPING THE ENERGY INDUSTRY CONNECTED
Subscribe to our newsletter and get the best of Energy Connects directly to your inbox each week.
By subscribing, you agree to the processing of your personal data by dmg events as described in the Privacy Policy.