Unlocking high growth potential with strategic acquisition and expansions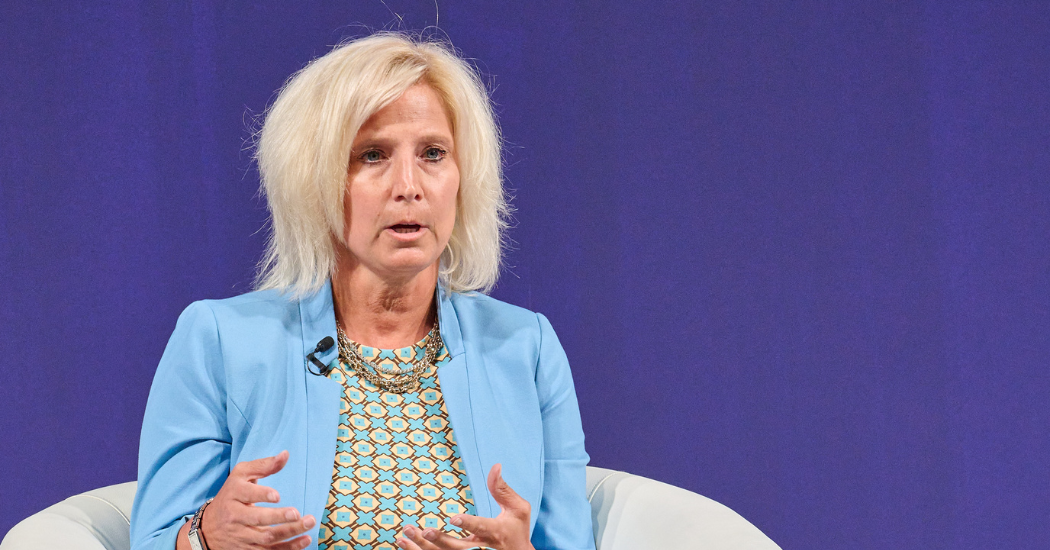 Jillian Evanko, CEO & President of Chart Industries, explains the unlocked synergies with the company's acquisition of Howden, the importance of the Asian market boosting its ability to provide complete solutions across the LNG and hydrogen value chains.

What is the importance of your acquisition of Howden?

Prior to the acquisition, Chart and Howden were already collaborating and developing innovative, integrated solutions for the rapidly growing hydrogen industry. Through this partnership we gained valuable insights into Howden›s capabilities and identified exciting synergy opportunities between our respective product portfolios. This partnership led to cooperation on several ground-breaking projects, including the construction of a new hydrogen liquefaction plant in Canada for a customer.

In acquiring Howden, we have created a unique combination of complementary products and solutions across the Nexus of Clean – clean power, clean water, clean food and clean industrials and further enhanced the customer one stop shop in multiple market applications such as hydrogen, carbon capture, energy recovery, water treatment and LNG. By creating a single point contact for customers, we are eliminating duplication and providing a complete solution that is more economical than the sum of its parts. Howden also brings access to new applications and markets where our combined offerings can be applied while also allowing us to penetrate deeper into the sustainable end markets we already play in. Furthermore, this acquisition brings access to a robust aftermarket, service, and repair business model.
How is Chart Industries evolving its operations to meet the future energy challenges?

The combination of Chart and Howden expands our geographic manufacturing footprint to 64 locations globally and 50 repair and service locations. Chart has increased access to regions with high growth potential including Latin America, Asia, and Africa. In addition to Howden, Chart has also made other key acquisitions that enhance our ability to provide complete solutions across the respective value chains for CCUS, water, LNG and hydrogen, which are driving the transition to a lower carbon future, alongside carbon capture initiatives.
Examples include a liquefaction specialist that enhances our ability to create complete solutions for liquid hydrogen and helium at scale from proven equipment and technology; and two carbon capture processes that go beyond sequestration by not only capturing CO2 from emission sources but also supply it as a purified and liquefied product for reuse in the manufacturing process.
We also continue to invest organically as well with capacity expansions to existing facilities in the US, India, and Europe.
With this year's Gastech taking place in Singapore – what is the importance of the Asian market for Chart Industries?

At Chart, we've long considered ourselves as a company developing solutions that can be applied globally to solve problems at a local level. For example, developing virtual pipeline solutions and bringing natural gas power to businesses and regions that aren't connected to the grid, is a model that applies universally but is tweaked according to a region's particular nuances, such as certifications. We have long established engineering and manufacturing facilities in India and China and both have seen investment in terms of capacity and the range of products they offer. At Gastech, key Howden leaders are participating in panels alongside CEO Jill Evanko, and the local team is well-represented at our booth.
What does Chart Industries hope to achieve at and take away from Gastech 2023?

At a macro level, we want to continue to reinforce Chart's status as the partner of choice for companies looking to develop sustainable solutions, wherever they are across the value chain, and demonstrate how our proven technologies are deployed to accelerate the energy transition. We will also be highlighting the products and solutions Howden and Chart together bring to our customers. Previously, we talked about the evolution of our operations to meet future energy challenges but, perhaps of even greater importance, is the evolution of our skillset and the transition of Chart from an equipment provider to a complete solutions provider. We ask Gastech visitors to bring their challenges and allow us to work with them to develop the solutions.
KEEPING THE ENERGY INDUSTRY CONNECTED
Subscribe to our newsletter and get the best of Energy Connects directly to your inbox each week.
By subscribing, you agree to the processing of your personal data by dmg events as described in the Privacy Policy.