Reinventing the energy industry through the cloud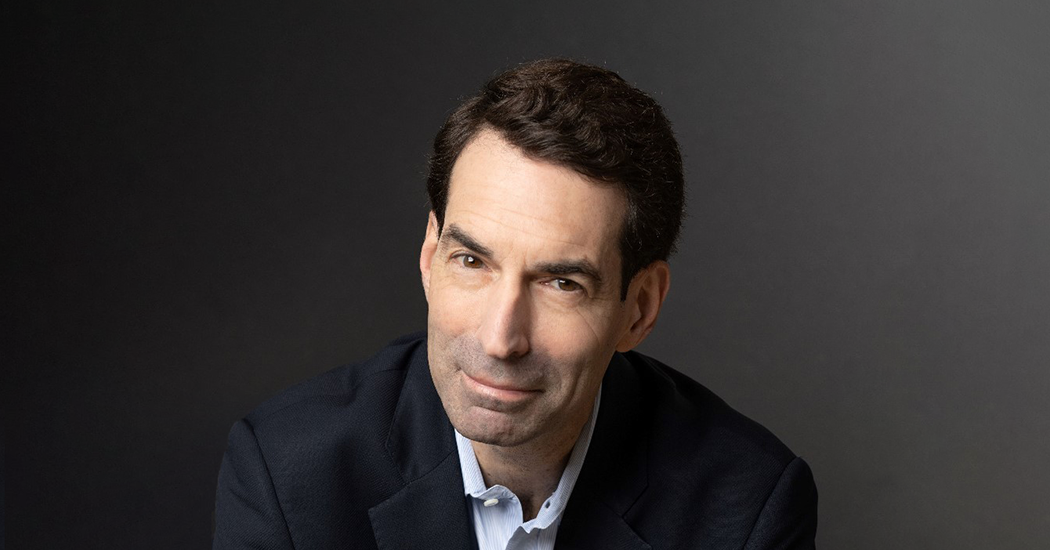 Howard Gefen, General Manager for AWS Energy & Utilities, discusses the role that cloud computing is playing in reinventing the energy industry—from the transformational impacts of generative AI to accelerating energy transition.
What do you see as the most pressing challenges facing the energy industry today, and what is the role cloud computing plays in addressing those challenges?
There are three distinct challenges facing today's energy industry: ensuring energy security, providing energy affordably, and accelerating towards a cleaner and more sustainable energy future. To fully grasp these challenges, however, we need to better understand two key dynamics that will impact the industry over the next few decades—changes in global energy demand, and the evolution of the energy mix. The United States Energy Information Administration (EIA) predicts that global energy demand will increase by approximately 50% over the next 30 years. Additionally, the EIA estimates that the share of power generation from renewables will increase substantially by 2050—going from 21% in 2021 to 44%, with increases coming mostly from new wind and solar power. Nuclear energy will account for about 12%, and the remainder will come from fossil fuels. Given these dynamics, the industry must evolve to increase the production of renewable energy development, while also reducing the carbon footprint associated with oil and gas development.
Addressing these challenges will require unprecedented levels of innovation and collaboration. Cloud computing enables the fundamental shift that organizations need to unlock and democratize their data, and ultimately reinvent how they operate. Many energy companies are still managing their own on-premises IT infrastructure, which has its own cost and carbon footprint. By moving to the cloud, AWS allows its customers to trade capital expense for variable expense, and only pay for IT as they consume, which results in cost savings.
The cloud is also more energy efficient. A recent study by international analyst firm 451 Research found that AWS's infrastructure is several times more efficient than performing those same workloads in on-premises data centers. By operating with more energy efficiency, the cloud can also help lower an organisation's carbon footprint. After analyzing several geographies, 451 Research found that AWS can lower customers' carbon footprint related to specific workloads by nearly 80% compared to surveyed enterprise data centers—and up to 96% once AWS is powered with 100% renewable energy, a target it is on path to meet by 2025.
Generative AI has been a hot topic as of late. What role will generative AI play in helping the energy industry address these challenges?
We believe that generative AI will be one of the most transformational technologies of our generation. For the energy industry, we envision generative AI helping to increase operational efficiencies, reduce health and safety exposure, enhance the customer experience, minimise the emissions associated with energy development, and ultimately accelerate the world's energy transition.
Are there any specific use cases that you're looking to address with generative AI?
I'd first like to stress that it's still early days when it comes to defining the potential impact of generative AI on the energy industry. In these early stages, we believe that generative AI-based systems will serve as a chat or natural-language interfaces that complement existing machine learning and AI based systems.
We are currently exploring hundreds of different use cases with our customers and technology partners. One example is knowledge management, which has been a pervasive challenge for the industry for decades. In many cases, we're dealing with decades-old data sets that reside in different formats and siloed storage systems. By ingesting and integrating this data into a generative AI solution augmented by index, we could use natural language prompts to more quickly retrieve data, resulting in enhanced data search and discovery that leads to quicker decision-making.
Another energy use case that we think is ideally suited for generative AI is subsurface modeling. General adversarial networks (GANs), a generative AI technique, can be used to generate subsurface models. The generator network of the GAN could be trained to produce synthetic models that are similar to real-world subsurface reservoirs, while the discriminator network would be trained to distinguish between real and synthetic reservoir models. Once the generative model is trained, it could be used to generate a large number of synthetic reservoir models that could be used for reservoir simulation and optimisation, reducing uncertainty and improving hydrocarbon production forecasting. These reservoir models could also be used for other energy applications where subsurface understanding is critical, such as geothermal and carbon capture and storage.
And for those attending ADIPEC 2023, I'd strongly recommend attending the SPE Workshop on generative AI use cases, which will feature presenters from AWS, AIQ, ADNOC and TII.
How is AWS helping oil and gas companies leverage cloud to transform their businesses?
Across the energy value chain, including the oil and gas space, organizations are working to make their legacy systems more efficient and less carbon intensive. The energy systems of the future are bringing together complex and distributed workflows, and leverage transformative cloud-based services, like generative AI, data lakes, IoT and edge computing, to deliver the step-change in efficiency and performance.
A great example of this is our collaboration with Baker Hughes to develop the Leucipa automated field production solution. We believe that that the lowest cost barrel is the one that has already been located and drilled. The cheapest, shortest cycle and least carbon intensive barrel isn't delivered by drilling new wells; it is by optimising the thousands of underperforming producing wells worldwide.
Leveraging AWS's services like advanced analytics, combined with the domain expertise of Baker Hughes, the Leucipa automated field production solution will enable operators to manage field production and energy efficiency automatically and proactively. This helps to extract maximum value from producing wells, while also reducing operational downtime and enhancing overall well performance.
Another example is our work with Occidental. Back in July we announced that Occidental selected AWS as its preferred cloud provider. As part of this agreement, Occidental will move its production systems and applications, analytics tools, and workflows to AWS. This mass migration will enable the energy provider to use a broad portfolio of cloud services, including Amazon Elastic Compute Cloud (Amazon EC2) for secure and resisable compute capacity and Amazon Elastic Block Store (Amazon EBS) for high performance block storage to scale IT resources to meet supply and demand fluctuations in the energy market. Leveraging AWS analytics and machine learning will help Occidental gain greater insights and automate processes. For example, Occidental will use AWS Lake Formation to help manage its data lakes and break down data silos, bringing new life to historical data. This will allow Occidental to increase efficiencies and extract greater value from operational data, such as improve exploration decision-making times or optimize equipment performance.
Speaking of Occidental, Amazon recently announced its first investments in direct air capture, including the purchase of carbon removal credits from 1PointFive (a subsidiary of Occidental), and investing in CarbonCapture Inc. Can you elaborate on these investments?
Amazon has a history of taking on grand challenges, making big bets, and inventing on behalf of our customers. We knew when we took on our goal to be net-zero carbon by 2040 that we would need to invent new technologies that didn't exist yet. Direct air capture (DAC) is an emerging technology, and we believe it will prove itself to be an important tool in emissions reduction, and ultimately, helping to combat climate change. We are focused on our primary goal to reach net-zero carbon by 2040, and are first and foremost making operational changes and investments across our businesses to drive down our emissions – deploying new renewable energy projects, electrifying our fleet of delivery vehicles, and retrofitting buildings. These investments in 1PointFive and CarbonCapture Inc. highlight our continued commitment to innovation and invention of climate technology, and to the long-term development of carbon markets.
Amazon has committed to purchase 250,000 metric tons over the next decade from STRATOS, 1PointFive's first DAC plant, equivalent to the amount of carbon stored naturally across more than 290,000 acres of U.S. forests.
Carbon captured under the agreement will be stored deep underground in saline aquifers – large geological rock formations that are saturated in salt water. Additionally, 1PointFive will leverage digital infrastructure from AWS to analyse real-time performance data and optimise operations, allowing 1PointFive to apply learnings toward its future DAC plants.
Amazon's Climate Pledge Fund is making the investment in CarbonCapture Inc., a climate technology company recognised for its pioneering modular DAC systems. CarbonCapture will also be making up to 100,000 tons of carbon removal credits available to us, which we plan to make available to businesses within the company and among our suppliers, selling partners, and customers.
How is AWS addressing the energy transition?
While there has been progress across the energy industry to develop clean energy technology, a significant gap remains if the world is to meet its decarbonisation goals. The International Energy Agency has found that 40% of the CO2 reductions needed to shift the world towards net-zero by 2050 rely on technologies not yet commercially deployed on a mass-market scale.
This was the driver behind our AWS Clean Energy Accelerator, a high-pace, non-equity dilutive accelerator designed to facilitate partnerships with mature startups developing breakthrough clean energy technologies. The program, now in its third iteration, is focused on fostering innovation and rapid growth of clean energy technology, which is needed to address the global climate crisis. The program focused on fostering innovation and rapid growth of clean energy technology, which is needed to address the global climate crisis. Through two previous programs, the Clean Energy Accelerator has influenced over $207M in seed funding for clean energy and climate technology startups. In addition, 12 pilot projects have been initiated as a result of engagements fostered by the Clean Energy Accelerator.
The Clean Energy Accelerator will be wrapping up in December, culminating with our Innovation Showcase that will be held in during COP28 in UAE.
Anything else you'd like to add?
There's no question that the energy industry is facing significant pressure to address the challenges of energy security, energy affordability, and environmental sustainability. While daunting, we believe that embracing emerging technologies and accelerating innovation will play a critical role in overcoming these challenges. Cloud computing provides the fundamental shift that organisations need to reshape their business. From oil and gas to power and utilities and renewable energy development, emerging cloud technologies are helping organisations transform and optimize their operations to meet growing demand for energy more efficiently and sustainably, while also charting the path towards a clean energy future.
KEEPING THE ENERGY INDUSTRY CONNECTED
Subscribe to our newsletter and get the best of Energy Connects directly to your inbox each week.
By subscribing, you agree to the processing of your personal data by dmg events as described in the Privacy Policy.