ExxonMobil LNG Market Development's role in the growing emergence of a key fuel source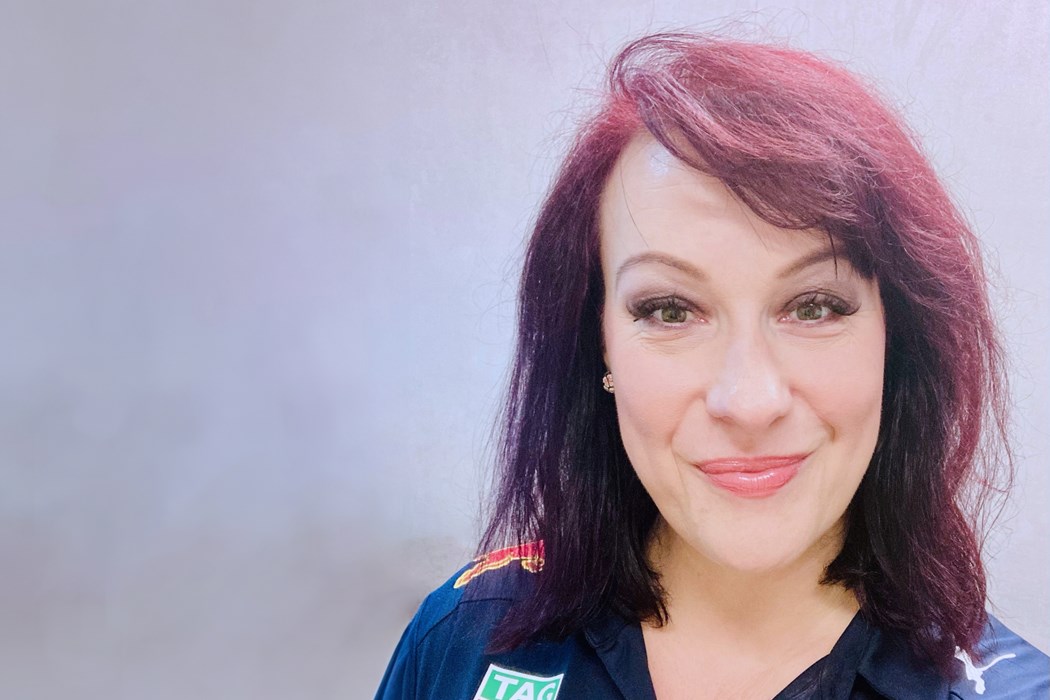 Marion Powell-Wust, Business Development Executive of ExxonMobil LNG Market Development, spotlights the organisation's influential positioning in the LNG marketplace around the world.
ExxonMobil LNG Market Development Inc was created in May 1995 to "facilitate the sale, purchase, transport of LNG". Over the years, it's scope and activities have evolved to be much more than that. While the ExxonMobil affiliate organisation has more than 125 years of history in the global energy industry, we are also leaders in LNG with over 40 years of experience in liquefaction, shipping, regasification, marketing and integrated project development. ExxonMobil affiliates have participated in and underpinned many LNG projects - both with co-venturers as well as projects in which we manage our own equity LNG.

As ExxonMobil continues to grow a robust mix of global LNG opportunities, we are doubling our LNG portfolio by 2030 to deliver clean, reliable energy to existing and new customers. To support the rapid growth of our equity portfolio, my team's remit is expanding on a global level to help identify and create new outlets for our LNG - particularly in new and emerging markets. This can include anything from the simple origination of a straightforward LNG sale to the complex development of an LNG-to-Power project in a new market. With energy security, as well as the energy transition, key priorities for many market participants, our team can help develop sustainable and reliable solutions for clean and affordable LNG supplies to replace coal and set up LNG value chains for future fuels such as hydrogen and ammonia.
Where are you located?
We have had affiliate offices supporting our LNG efforts in China, India, Taiwan, South Korea and Japan for many years and have built close relationships with many customers. While the majority of our market development and origination team is based in Singapore, we have affiliate team members working out of our ExxonMobil Houston headquarters, as well as Brazil and Chile. We travel a lot and work closely with many governments, regulators and senior business leaders to progress LNG opportunities.

Our whole team across the different affiliates will be present in Singapore, so Gastech 2023 will be a fantastic opportunity to meet them and discuss your needs for LNG solutions around the globe and in home markets.
How is ExxonMobil LNG Market Development approaching the current market?
The last couple of years have really created a focus on the energy trilemma –affordability, reliability and the need for progressively cleaner energy. More than ever, building long-term relationships with reliable and reputable LNG suppliers who can provide access to diverse, lower-carbon energy supply sources while maintaining a customer-focused, stable approach through market volatility has been our competitive advantage.

Our team is busy traveling to many emerging markets to help develop the necessary LNG solutions.

LNG is a crucial vehicle to unlock a global lower-carbon future. The diversity and reliability of LNG supplies, combined with flexibility to ship it where needed, makes LNG a favourable choice for nations needing dependable, lower-emission energy sources to foster economic growth.

The flexibility of generating power with natural gas enables higher penetration of renewables, meaning integration of wind, solar and other renewable energy sources into the world's energy mix is facilitated while still providing a reliable baseload fuel. We also see great potential in combining natural gas value chains with CCS technology to address the needs of hard-to-decarbonise industrial sectors and commercial transportation.

We ready to engage and discuss your specific LNG needs. At the same time, we can also tap into ExxonMobil's broader expertise in areas such as LNG sales, LNG terminal operations, shipping, low carbon solutions and more…all of which allow ExxonMobil to provide a range of bespoke, flexible and creative solutions.
What are you most looking forward to at Gastech 2023?
While virtual meetings have proven useful over the last few years, face-to-face meetings and conferences really provide the optimal environment to progress meaningful discussions, make new connections and learn from each other.

ExxonMobil will also be hosting the fifth LNG Power Play Awards, announcing the winners at Gastech.

The ExxonMobil LNG Market Development team is very diverse and strives to support and empower each other as well as others, in and outside the workplace. Our team can't wait to see who this year's Power Play Rising Star, Pioneer and Ambassador winners will be.

Gastech 2023 will also shine a light on beautiful Singapore. I encourage everyone to explore the many sights and delicious foods, but only after you stop by the ExxonMobil booth, tried our great coffee and said hello to the ExxonMobil LNG Market Development team.
KEEPING THE ENERGY INDUSTRY CONNECTED
Subscribe to our newsletter and get the best of Energy Connects directly to your inbox each week.
By subscribing, you agree to the processing of your personal data by dmg events as described in the Privacy Policy.