Building resilient energy networks to handle the demands of the future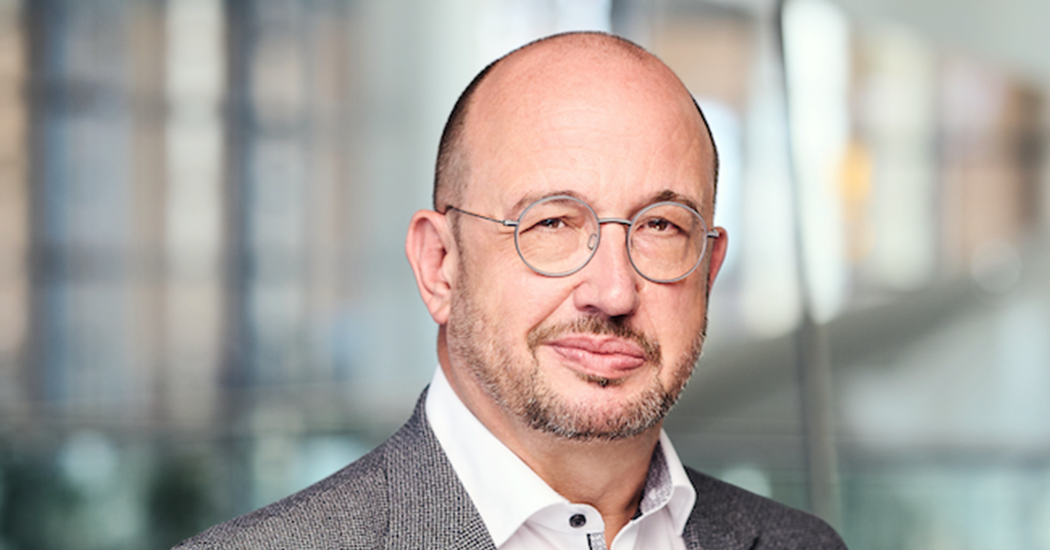 In an exclusive interview, Dietmar Siersdorfer, Managing Director of Siemens Energy Middle East, explains how growing decarbonisation efforts are shifting the focus of power generation, why demand growth and climate change are two sides of the same coin, and what new technologies will drive the energy transition.
What is your outlook for the energy sector and the energy transition in the coming years?
Global energy demand is growing rapidly, as access to electricity increases, raising living standards, and as industries expand to cater to the expanding needs for products, services, and new end-uses, such as electric vehicles. Electricity is forecast to grow by around 50% over the next 20 years. But demand growth and climate change are two sides of the same coin. We need to meet the rising demand for electricity around the world sustainably, affordably, and reliably.
As such, we are seeing a much greater push to decarbonise the energy sector, with more renewable energy projects, and efforts to digitalise and decarbonise traditionally carbon-intensive processes. Growing decarbonisation efforts are shifting the focus of both centralised and distributed power generation from conventional to renewables. Although this is a positive trend, the electricity sector still emits around 13 gigatons of carbon dioxide, accounting for over one-third of global energy-related CO₂ emissions.
Looking ahead, renewables, led by solar PV and wind, are forecast to dominate global capacity additions, accounting for 75-80% of all new capacity to 2050. Although this will have a positive impact on carbon emissions, this shift increases the burden on grids for reliability, stability, and affordability, requiring efficient and environmentally friendly products and systems.
The integration of wind and solar power, as well as other intermittent or distributed energy resources, but also of energy storage, into efficient and reliable power networks increases grid complexity. Growth in demand for transmission technologies is driven by large-scale sector coupling, for instance, the increase of green hydrogen production in countries with cheap electricity from renewable sources.
Industry itself accounts for significant CO₂ emissions, from the transportation sector on land, sea and air and others. To decarbonise, renewable and green hydrogen-based E-fuels and chemicals like methanol will play a significant role.
Increasing efficiency in existing grid assets, and their performance, through digitalisation, is vitally important.
How is Siemens Energy focused on the energy transition?
With a global footprint and a portfolio of technologies and solutions that spans the entire energy value chain, Siemens Energy is well-positioned to shape the energy transition towards decarbonised energy technologies and to promptly react to customer needs worldwide.
Unfortunately, we cannot all simply switch to a carbon-free world overnight. We need to take action now and adopt interim solutions, always with the overarching goal in mind: creating a reliable, affordable and CO2-free energy supply for all people.
Reduction of primary fossil energy demand is key. We can increase the efficiency of existing power plants.
Modern, efficient gas technologies will play a fundamental role in delivering energy security whilst supporting the energy transition, by balancing the fluctuating supply of renewable energy and stabilizing electricity grids. Furthermore, gas turbines will be able to run on carbon-neutral hydrogen in the future. Our industrial gas turbines can currently co-fire up to 60% of green hydrogen with modern dry low emission combustion systems and we're working to make this 100% by 2030.
Across the Middle East, we are working with our partners to build resilient energy networks capable of handling the demands of the future. We're collaborating with partners to innovate new technologies that will drive the energy transition, and even helping countries develop road maps to support their green energy ambitions.
KEEPING THE ENERGY INDUSTRY CONNECTED
Subscribe to our newsletter and get the best of Energy Connects directly to your inbox each week.
By subscribing, you agree to the processing of your personal data by dmg events as described in the Privacy Policy.