Driving sustainability for the energy industry through digital reality solutions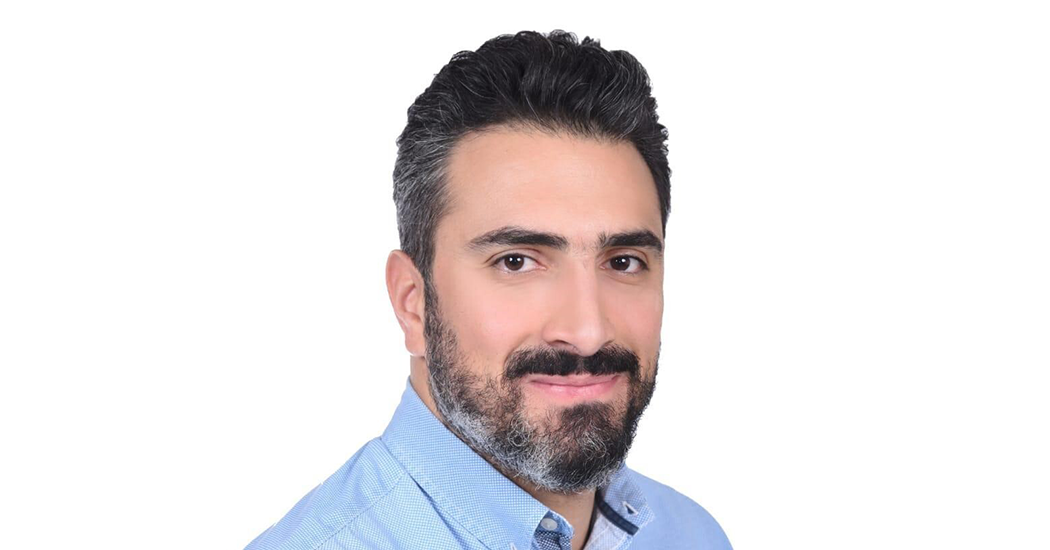 Joseph El Bitar, Vice President and General Manager, Hexagon PPM Middle East, shares his views on leveraging the Digital Backbone to offer the company's digital reality solutions, Hexagon's decarbonization initiatives, and why ADIPEC is a critical event for Hexagon.
Please describe the business of Hexagon and its presence in the region.
Hexagon is the global leader in digital reality solutions, combining sensor, software and autonomous technologies – putting data to work to boost efficiency, productivity, quality and safety across industrial, manufacturing, infrastructure, public sector and mobility applications. We believe in a world where economic growth does not come at the expense of the planet and its people, and that we should drive sustainability efforts in every aspect of our business.
In the Middle East, Hexagon´s Asset Lifecycle Intelligence known as "Hexagon PPM Middle East" is well established with offices in Dubai, Abu Dhabi, Saudi Arabia, Qatar and Bahrain. Down the pipeline we plan to establish other business offices across other GCC & ME countries. We are collaborating with more than 50 key players, all the key owners, EPCs and others in the region.
How can customers benefit from Hexagon´s Smart Digital Reality?
Hexagon's value is unique: to achieve operational excellence with a Smart Digital Reality. We leverage the Digital Backbone to operate, maintain, and secure mission-critical operations, processes, and maintenance tasks including shift handover, alarm management, control of work, process safety, and others with the correct data at the time and place needed.
How does Hexagon EAM complete the Smart Digital Reality Vision proposition?
Hexagon EAM streamlines asset and work processes, and drives efficiencies throughout the asset lifecycle by providing and leveraging data via the Digital Backbone to optimise:
Asset & Work Management (AWM) - Planning, scheduling and execution of work in the most efficient manner possible at any stage of the asset lifecycle.
Asset Performance Management (APM) – Maximising the performance of assets throughout the lifecycle using analytics and industry best practices and methods.
Asset Investment Planning (AIP) – Modelling and planning for optimal investment strategies for assets at any stage.
What is Hexagon EAM´s key differentiator?
Hexagon's purpose-built asset management software is designed to address the unique challenges of asset-intensive organisations. Its key value drivers are:
Asset Utilisation: Optimised asset utilisation will result in higher production output and therefore lead to increased revenue.
Cost Optimisation: Efficient operations drive effective cost control of maintaining mission-critical equipment.
Capital Allocation: Effective capital allocation increases asset service life; reduces capex; improves spare part inventories; which reduces working capital requirements.
ESG & Compliance: Sustainable asset management helps to achieve decarbonization goals, auditability helps compliant operations.
Digital Operations: Sustainable asset management helps to achieve decarbonisation goals.
What is Hexagon´s strategy for EAM in the region?
We are evolving our EAM strategy in the region and have increased our reach through Hexagon regional offices and partner ecosystem. Hexagon has strong alliance and partner ecosystem providing EAM implementation services in addition to direct Hexagon consulting team. We are working to expand this ecosystem further, specially to KSA where we are seeing strong growth and would welcome discussion with resellers who can work with us and extend the value of Hexagon solutions.
What are Hexagon´s initiatives towards decarbonisation?
Continued growth doesn't have to be at the expense of environmental sustainability. We can make an immediate difference by just focusing on existing facilities and assets, to make them more efficient and extend their lifecycles.
Every customer we work with wants to boost safety, quality, efficiency, and productivity, for both new and existing facilities. If we achieve those outcomes at SCALE, not only can we sustain growth for our businesses, but also sustain this finite planet we all share ... fewer resources, less waste, less pollution.
Broadly speaking, the antidotes to waste, pollution, cost and risk are these four high level metrics: safety, quality, efficiency and productivity.
How important is ADIPEC for Hexagon and what can visitors expect when they visit the Hexagon PPM Middle East stand?
ADIPEC is one of the largest and most influential energy events and exhibition in the world. And Hexagon has been a key contributor to this event across the years. We support ADNOC's vision and other energy leaders in the market.
Our team will be at Hall 14 and booth number 14530, where we will be presenting our Smart Digital Reality – a platform that helps companies maintain safe and sustainable operations, achieve the lowest practical cost and optimise plant production and worker productivity by facilitating the capture and integration of data from any source, contextualising, visualising and then facilitating work process enhancements across the entire asset lifecycle, represented by "Digital Projects" and "Digital Assets", all facilitated by the "Digital Backbone solutions for industrial facilities.
Visitors will have a chance to immerse to a hands-on in-person experience with inspiring, interactive, and exclusive sessions, understand our solutions and portfolio, how we operate, exchanging with subject matter experts, even talking to counterparts of theirs where they have used our solutions and been successful.
KEEPING THE ENERGY INDUSTRY CONNECTED
Subscribe to our newsletter and get the best of Energy Connects directly to your inbox each week.
By subscribing, you agree to the processing of your personal data by dmg events as described in the Privacy Policy.