Adapting compressor tech for hydrogen economy with a trusted global partner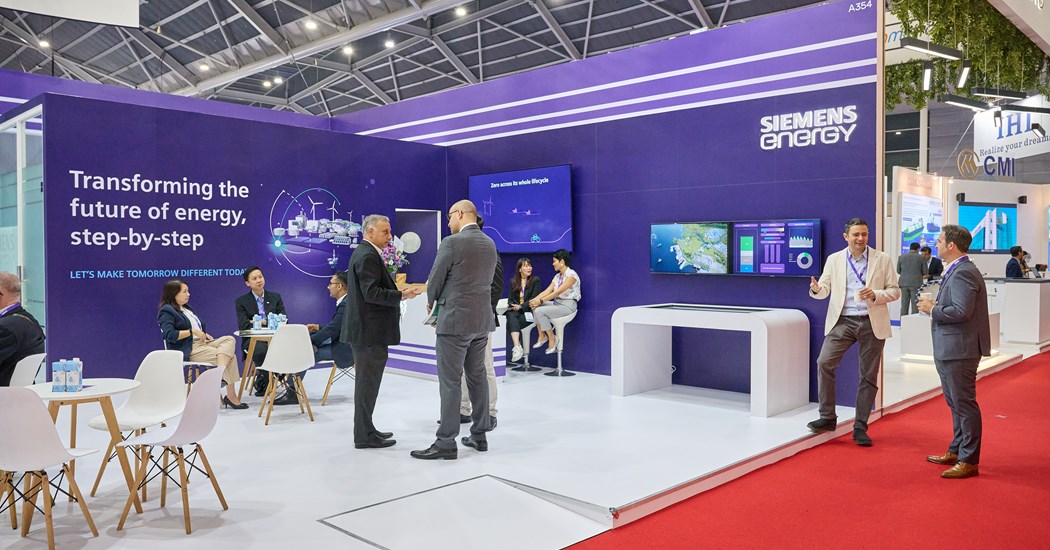 Chirag Sehgal, Director of Sales, Asia Pacific, Siemens Energy, examines the critical role of compressors in the steady rise of hydrogen in a world craving clean energy sources at scale to meet crucial emission targets.
Worldwide demand for hydrogen (H2) continues to increase, reaching 95 million tonnes in 2022. Currently, the majority of this demand comes from conventional applications in the refining and industrial sectors.
However, the enormous potential for hydrogen as a clean energy carrier will inevitably see its use expand into other markets, including mobility, power generation, and long-term energy storage. In the International Energy Agency's (IEA) Net-Zero Emissions by 2050 scenario, hydrogen demand reaches 150 Mt by 2030, with nearly 30% of consumption coming from non-traditional applications.
Compressors are a critical part of the hydrogen value chain and are needed to efficiently transport H2 gas from its production source to point of end use.
Today, most compressors operating in hydrogen service are of the reciprocating type. The primary advantage of reciprocating units is they work on the principle of positive displacement, which allows for flexible high-efficiency operation, even with very low mole weight gases like hydrogen.
While several different types of reciprocating compressors can be found in hydrogen service today, end-users have traditionally favoured slow-speed, lubricated designs. While these machines have developed a reputation for being very reliable, there are certain applications, where oil carryover into the process gas stream must be avoided.
In such cases, operators have the option of installing a coalescing (ie, oil removal) system downstream of the compressor. However, this can increase project complexity and costs, and result in additional maintenance requirements. Another, often more preferable option, is to use a compressor with dry cylinder construction (ie, non-lubricated).
Siemens Energy provides the option of lubricated or non-lubricated cylinders on all of its reciprocating compressors models. We have over 2,500 reciprocating units (more than 2.5 million horsepower) installed worldwide in pure hydrogen services, including tail gas, feed gas, and make-up services, as well as pipeline and storage.
Along with US and China manufacturing, many of our new unit projects are also manufactured in our state-of-the-art Naroda facility in India.
Specifically in the China region, Siemens Energy is a leading provider of reciprocating compressors to the butanediol (BDO) market, both for hydrogen recirculation and boosting. Most of these units are manufactured at our Huludao facility in China, known for its short delivery times.
We also supply centrifugal (turbo) compressors for hydrogen-rich applications.
Turbo compressors utilise high-speed impeller rotation to increase the kinetic energy of gas, which is then converted to pressure through the stationary diffuser. The gas kinetic energy is a direct function of its velocity and mole weight. Since the mole weight of hydrogen is low, the velocity of the gas needs to be very high to achieve an equivalent pressure compared to other heavier gases, such as methane or carbon dioxide.
While turbo compressors have limitations in hydrogen service, progress is being made to advance the technology.
In the end, the choice of compressor technology is dictated by the unique requirements of the process. Turbo compressors are generally a better option in applications with moderate to high flows and lower compression ratios, whereas reciprocating compressors are better suited for lower volumes and higher pressures, or where a high range and flexibility in part-load operation is expected.
To meet the evolving needs of the market, Siemens Energy can provide a hybrid compressor solution, which features both reciprocating and turbo-compressor technology in a single integrated package.
Hybrid designs can be particularly beneficial in scaling of green hydrogen (i.e., electrolyzer) plants, where high flow along with varying production rates are seen due to intermittent electricity sources, such as wind and solar. In such cases, meeting pressure and flow requirements efficiently, can be a challenge. A hybrid compressor solution offers a solution to this problem by enabling increased turndown and flow flexibility.
Regardless of the hydrogen application or the type of compressor being used, end-users can benefit by engaging early with the compressor manufacturer to clearly define the requirements of the process, as well as any potential constraints. Doing so ensures right-sizing of the compressor and that design attributes are selected which will provide the lowest total cost of ownership (TCO) over the life of the unit.
KEEPING THE ENERGY INDUSTRY CONNECTED
Subscribe to our newsletter and get the best of Energy Connects directly to your inbox each week.
By subscribing, you agree to the processing of your personal data by dmg events as described in the Privacy Policy.