The race to decarbonise industries must pick up pace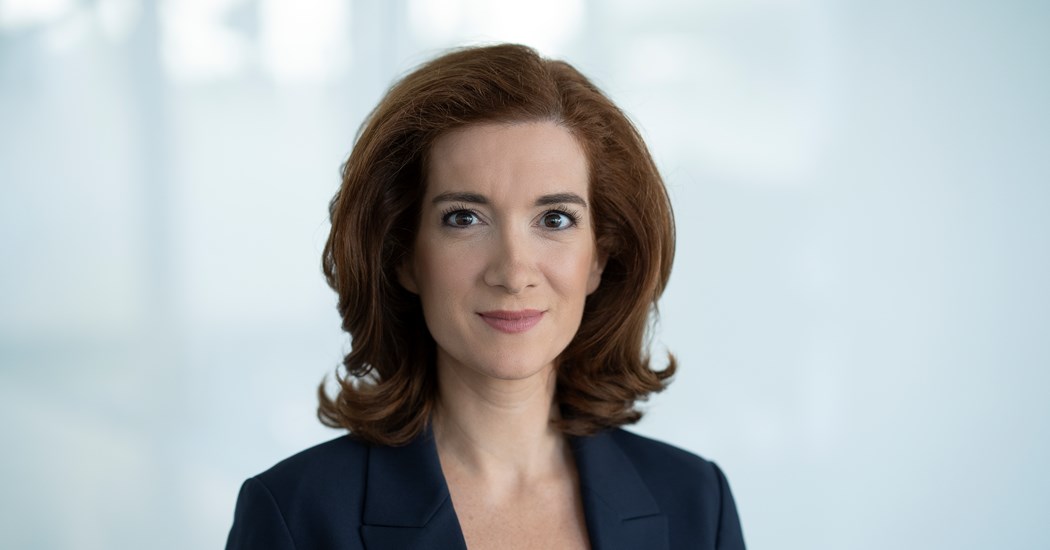 A comprehensive transformation of the global energy systems might be one of the most complex feats we have been tasked with in the last century. It is not by any means an upheaval that can happen over the course of a few years. It is a continuous process that builds on the work of decades past, and decades to come. We need to be consistent, deliberate and adamant about making a change.
This year, the Intergovernmental Panel on Climate Change (IPCC) published its latest report on the current state of our climate. The result was sobering. Since 1990, the IPCC has regularly pointed out the unprecedented scale of the challenge of limiting global warming to 1.5 °C. There has been a lot of talk since then, but we have to admit: Despite decades of reporting, far too little is being done. The pace and scale of action to date remain insufficient to actively tackle climate change.
It is time to act across all fronts and sectors. We must work through alliances, innovation, and technology. We can't afford to leave anyone behind, not even the industries which prove to be the most difficult to decarbonise. The energy transition cannot be successful without decarbonising industries.
The industrial sector is the single largest CO2 emitter in the world. Industries such as steel, aluminum, petrochemicals, paper and cement account for around 25% of global GDP, but they also make up 30% of the world's greenhouse gas emissions. Industry needs to save more than five gigatons of CO2 per year.
Lowering industrial carbon emissions won't be easy, but it is possible. The transition for these heavy-emitting sectors is not so straightforward. A lot of promising abatement technologies exist but most of them are prohibitively expensive or not mature enough to play a significant role in reducing carbon emissions right now. To scale these technologies, we need significant investment and coordinated effort among businesses, governments, and all stakeholders. Energy companies also have an important role to play; partnerships with customers and pivotal industrial players to develop the technologies needed are crucial.
There is no 'one size fits all'. Each industry has unique challenges and requires solutions tailored to its specific needs and characteristics. We need to employ different technologies and approaches while supporting sustainable and competitive industries. But the first aspect we need to consider is energy efficiency. The continuous increase in energy demand counteracts all current efforts to reduce emissions. We must conserve energy wherever possible, otherwise everything else we do is obsolete. That also means using energy as efficiently as possible in industrial processes and utilising methods like waste heat recovery in heating processes.
Electrification is a key driver for decarbonisation and essential for sectors that rely heavily on fossil fuels, such as transportation and heating. But not all industries can be electrified. That's where hydrogen plays a crucial part. That was the case for Braskem, the world's leading biopolymer producer, and the largest producer of thermoplastics resins in the Americas, where our Siemens Energy technologies are helping them reduce CO2 emissions and water consumption with a cogeneration plant fueled with residue gas with high concentration of hydrogen. The two gas turbines involved in the project, completed in 2022, are co-fired with 40 to 60 percent hydrogen by volume.
In some cases where CO2 emissions are currently unavoidable, such as the cement industry, carbon capture technologies have the highest mitigation potential and are the most efficient and realistic solutions. We see this already in action at Occidental's first large-scale Direct Air Capture plant in Texas where our Siemens Energy compressors will enable the capture of up to 500,000 metric tons of CO2 per year.
We still have a long way to go and big challenges ahead, but the good news is that there is a lot of potential and willingness to improve in the industry. Solutions are within reach and in many cases a transformation is well underway. We have a huge role to play in accelerating this change through collaboration and partnerships. That is why meeting points like ADIPEC are so important to discuss the way forward and further collaborate to take real action.
KEEPING THE ENERGY INDUSTRY CONNECTED
Subscribe to our newsletter and get the best of Energy Connects directly to your inbox each week.
By subscribing, you agree to the processing of your personal data by dmg events as described in the Privacy Policy.