Tapping into the power of data to enhance operations value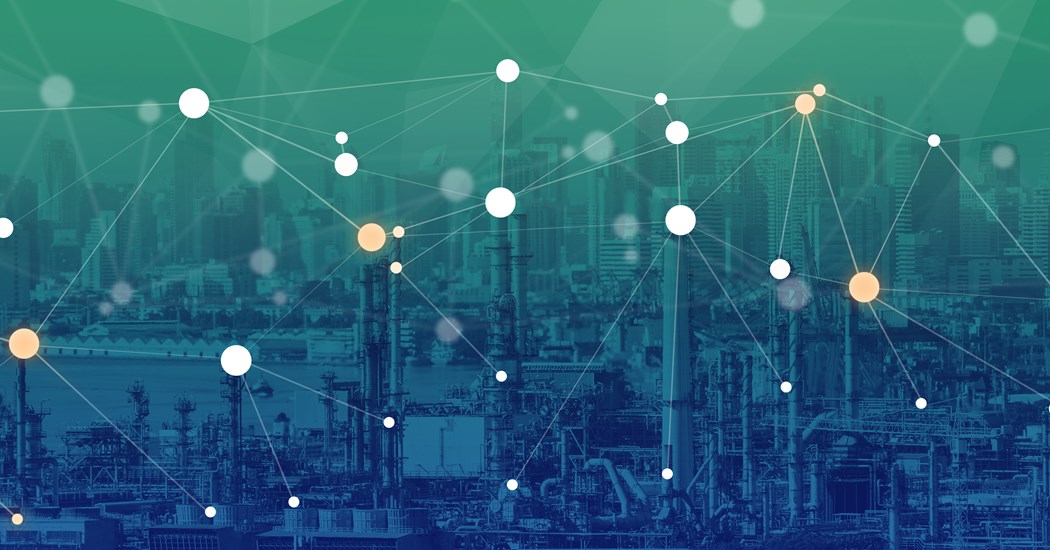 New perspectives and opportunities in Oil and Gas
As the global focus sharpens on sustainability, the Oil and Gas (O&G) sector naturally finds itself in the spotlight. Adjusting to their role in an era of intense scrutiny, these companies are now realising the benefits to be enjoyed when they leverage the vast data at their disposal, using advanced analytics and artificial intelligence (AI). This is rapidly becoming the clearest path to enhancing their existing operations› value — while also driving cost savings.
They are also finding that this kind of transformative change — necessitating strong coordination between business operations and IT, prioritising digital innovation, and cross-functional cooperation — helps attract tech-savvy talent and improves their business processes overall. This change should power the sector›s evolution as we move into further periods of uncertainty and change.
Steering towards value
To achieve these benefits from data, companies must align business and IT around a shared vision and architecture. While a complex task, this strategic approach is critical, as real-life O&G industry examples and BCG analysis underline the profit potential and cost-saving value within data. Architecture modernisation initiatives should prioritise high-value use cases and data projects, such tackling the specific challenges currently faced by O&G companies. For example:
Deploying AI on existing data to preserve asset yields, cut operational costs, and potentially boost exploration success rates.
Enhancing workforce effectiveness and reducing risks with remote and unmanned operations and improved resource planning.
Reducing carbon footprints through optimised refining or transportation.
Leveraging industry networks for online collaborations on engineering, procurement, or construction.
Streamlining labor-intensive processes, in both administration and order processing.
These types of use cases rely heavily on diverse, often AI-enabled data, and mastering this data will continue to provide a competitive edge for O&G companies. A shared business-IT view of this chain is essential, helping to identify key capabilities, clarify use case enablement, and guide the development of robust, reusable, shared capabilities for launching successful use cases. Real-world examples have included a Middle Eastern firm combining geological and engineering data for optimised automated drilling, and a European company using an AI engine for production schedule optimisation.
Unlocking the power of data assets
O&G companies specifically looking to harness data assets to fuel their use cases must navigate eight industry-specific challenges:
Data variety
Inaccessible formats
Large dataset sizes
Scarcity
Stakeholder requirements
Ambiguous definitions
Organisational complexity
Geographical limitations
Additionally, a mature approach to data governance is needed in order to address these challenges while taking into account the lifecycle of different data types and their constraints. This should be based on a system-agnostic, company-wide categorization of all data into «data domains». Such domains serve as the foundation for initiatives concerning definition, quality, access, and business rules, including privacy and confidentiality.
A data and digital platform can reduce costs while enhancing speed and agility by separating front-end capabilities from data, freeing data from core transactional systems, and enabling smart-business engines with machine-learning and AI capabilities. With a decoupled architecture, O&G firms should build a reference architecture to access and use data assets, with a data platform that can scale horizontally to leverage data sources consistently across diverse cases.
Execution and organisational change
Becoming genuinely data-driven in the O&G sector — using data and AI to drive high-value use cases — is an intricate process requiring commitment plus substantial time and effort. Powerful lighthouse use cases, with clear value potential and strong management support, are essential to initiate progress, facilitate organizational learning, and build momentum.
Execution is the final hurdle — where 10% of success depends on architecture, 20% on data, and a staggering 70% on change management. An integrated, multidisciplinary effort across digital development, data governance, and architecture is key — as well as fundamental changes in how people work, how decisions are made, and new end-to-end workflows. O&G must continue to evolve to remain competitive in a rapidly changing economic, scientific and business environment.
KEEPING THE ENERGY INDUSTRY CONNECTED
Subscribe to our newsletter and get the best of Energy Connects directly to your inbox each week.
By subscribing, you agree to the processing of your personal data by dmg events as described in the Privacy Policy.