Water Bills in England to Rise 35% by 2030 to Fund Spending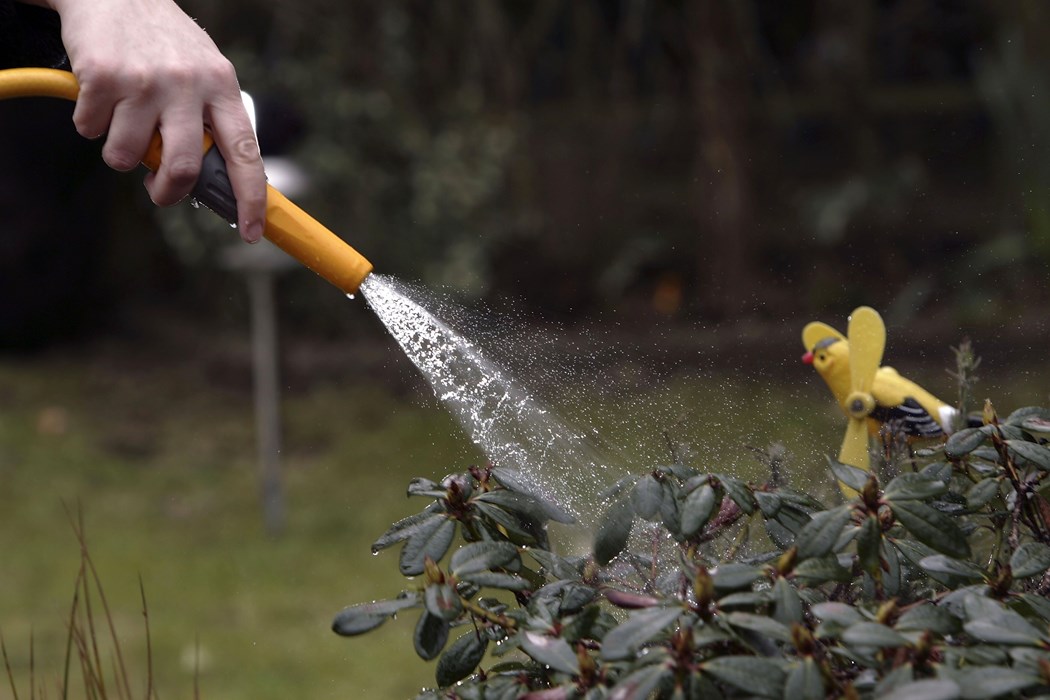 (Bloomberg) -- Water bills for households in England are set to rise by 35% on average by the end of the decade as suppliers ramp up investment to expand and fix leaky networks.
Companies plan to spend £96 billion ($117 billion) in the five years to 2030 and will seek permission from regulator Ofwat to increase customer charges. The spending program would be the largest ever at almost double current levels, according to trade association WaterUK.
The industry has been embroiled in a crisis this year as mounting calls from the public and politicians to clean up UK waterways coincided with soaring debts at some of the biggest suppliers. Vast investment is needed, but raising bills won't sit easily with consumers grappling with a cost-of-living crisis.
The firms have been submitting their individual proposals to Ofwat. On Monday, United Utilities Group Plc — which operates in northern England — and Pennon Group Plc announced £13.7 billion and £2.8 billion spending plans, respectively, while Severn Trent Plc filed its program last week. Shares in all three rose.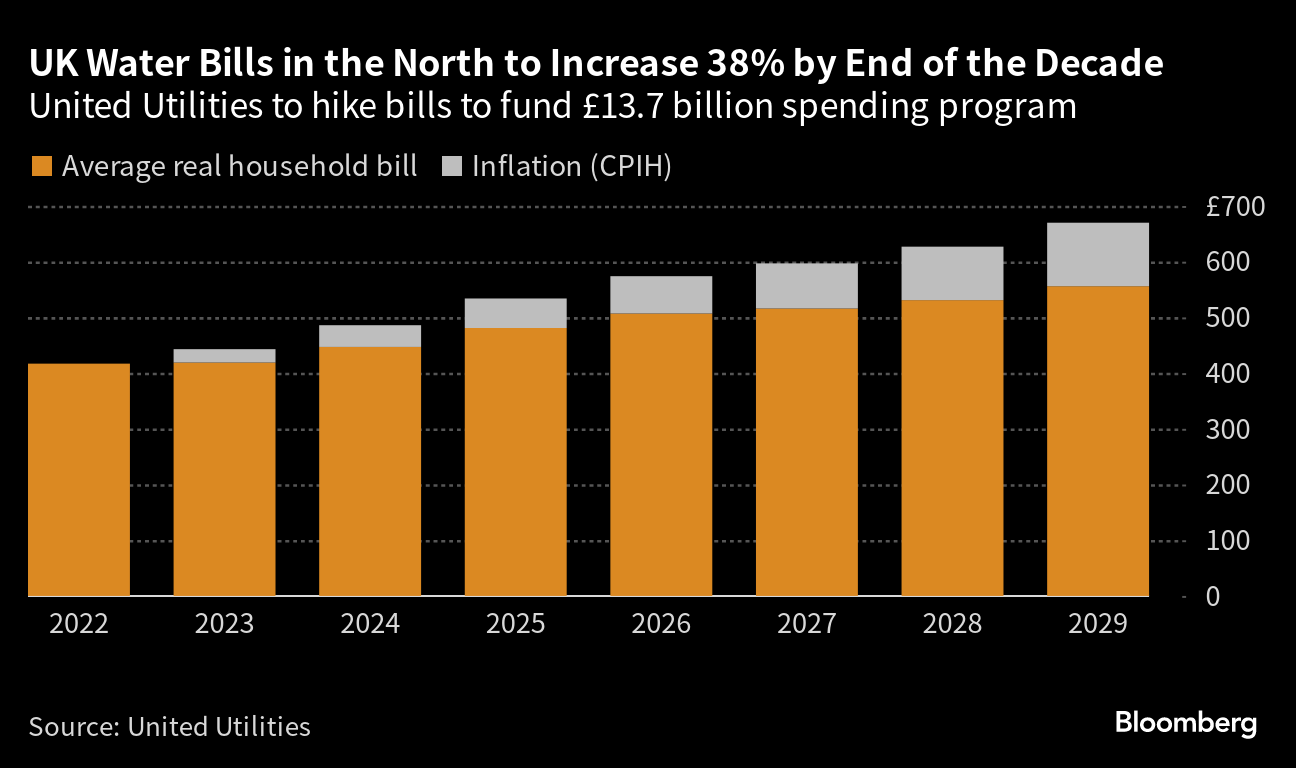 Overall, UK utilities are seeking to triple investment in reducing sewage spills and cut leakage by more than a quarter by 2030, according to WaterUK. Plans include 10 new reservoirs — the first in Britain to be developed since 1991.
All the companies are required to submit spending plans to Ofwat by noon on Monday. The regulator will scrutinize the proposals to ensure they deliver value for money and are adequately funded. It has told the suppliers they won't be allowed to use bill payers' money to fix past mistakes.
Final plans will be agreed by Ofwat in December 2024, with changes to bills taking effect from April the following year.
"It is shocking that during a cost-of-living crisis, consumers are now being expected to pay the price," said Steve Reed, shadow environment secretary for the opposition Labour Party. "With Labour, the polluter will pay. We will force the water companies to clean up their filth through severe fines."
Equity Funding
While increasing bills is politically painful, seeking equity funding is also difficult. At beleaguered utility Thames Water Plc, investors agreed to put in £750 million in July to help stave off a temporary takeover by the government, but more money is needed.
Thames and Southern Water Ltd. were named last week as the industry's worst performers by Ofwat, which imposed penalties on both because of a failure to meet delivery targets.
The average annual bill in England will rise to £575 in the financial year 2029/2030 from £425, according to WaterUK. Companies will double the number of homes that are eligible to receive financial support.
Pennon Group:
Business plan sees £2.8 billion investment in water quality and resilience, with a pledge to fix storm overflows and eradicate pollution
Anticipates an opening regulatory capital value of about £5.4 billion at the beginning of the 2025-2030 period
Plans to keep gearing within a range of 55%-65%
Shares rose 3.1% as of 10:16 a.m. in London, paring their decline this year to 32%
United Utilities Group:
Business plan assumes notional equity of £1.35 billion out of a total capital requirement of around £5.2 billion
Intends to support 30,000 jobs, 7,000 of which would be new
Aims to reduce leakage by 25% over this decade
Says financial performance has been in line with expectations
Shares advanced 2.2%
Severn Trent:
Said Sept. 29 it will need to raise £1 billion in equity to help finance £12.9 billion of expenditure
Shares climbed 1.3%
"We see the sector as offering attractive long-term growth, underpinned by statutory requirements, but we remain cautious in the run-up to regulatory clarity, ahead of a general election and pending balance-sheet resolution," Citigroup Inc. analysts Jenny Ping and Rory Graham-Watson said.
(Updates with shares, comment from Labour Party and Citigroup starting in fourth paragraph.)
©2023 Bloomberg L.P.
KEEPING THE ENERGY INDUSTRY CONNECTED
Subscribe to our newsletter and get the best of Energy Connects directly to your inbox each week.
By subscribing, you agree to the processing of your personal data by dmg events as described in the Privacy Policy.