Hong Kong Tycoon's Energy Empire Ramps Up Green Jet Fuel Push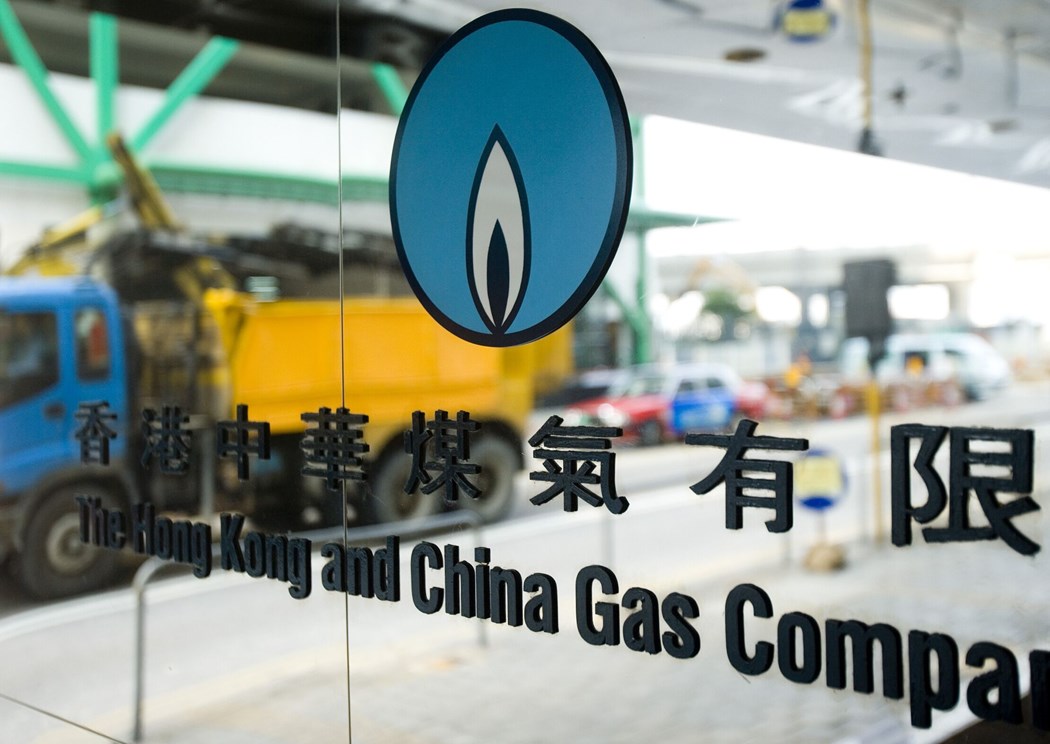 (Bloomberg) -- Hong Kong & China Gas Co., part of billionaire Lee Shau Kee's business empire, is accelerating an expansion of biofuel firm EcoCeres Inc. in foreign markets on bets the global decarbonization push will boost demand for sustainable aviation fuel. 
EcoCeres, one of Asia's largest producers of green jet fuel, is exploring the possibility of expanding into new markets like the US and the Middle East, helped by a significant investment from major shareholder Bain Capital, said Alan Chan, chief investment officer of Hong Kong and China Gas, known locally as Towngas. The biofuel maker is also opening a new sales office in Switzerland and hiring staff for an office in Singapore, he said.
The firm, which produces biodiesel and sustainable aviation fuel from waste vegetable oils and animal fats, already has a plant in mainland China and is building another in Malaysia. When the latter is completed in two years, the company will have total annual production capacity of 650,000 tons and Chan said it may look to further expand the facilities in the future. As of the end of 2022, the mainland plant had produced about 40,000 tons of sustainable aviation fuel.
Across the world, emission-reduction targets are being rolled out and upending sectors from energy and agriculture to travel. It's also spurring a flood of money from investors looking to profit from the transition to a low-carbon world, particularly in technologies that are likely to accelerate climate-change mitigation efforts. BloombergNEF has estimated that hitting net zero opens up a nearly $7-trillion-a-year investment opportunity.
Aviation accounts for a relatively small portion of global emissions, at about 2%. But it's a hugely challenging sector to decarbonize and that share is estimated to climb to 22% by 2050 if the industry falls behind progress. 
Some $5 trillion of capital investment could be required to deliver aviation's goal of reaching carbon neutrality by 2050, almost all of it plowed into sustainable fuel production and renewable power generation, according to McKinsey & Co.
"The carbon neutrality initiatives are the biggest opportunities that this company has ever encountered in its 160 years of history," said Chan. "Our company needs to evolve, otherwise we will be replaced."
Challenges Ahead
Still, cleaner energy sources are in their infancy and sustainable aviation fuel currently accounts for less than 0.1% of global jet fuel use. It's expected to rise to about 4% in 2030, nearing only 6% by 2050, according to BNEF.
Greener fuels are also much more expensive than regular jet fuel, while a shortage of manufacturers means demand far exceeds supply, Chan said. Prices will eventually decline as technology advances, and the European Union's requirement that airlines fill their planes with a minimum 2% sustainable fuel blend by 2025 will further boost the industry's growth, he said. Europe is EcoCeres' biggest market.
Towngas said it has invested more than 5 billion yuan ($685 million) on developing its low-carbon solutions and renewable energy businesses over the past three years. The group may consider spinning off EcoCeres in a public listing after the market outlook improves, Chan said. 
The biofuel firm is in talks with major Hong Kong airlines, banks and policymakers on how to develop the city into a regional hub for sustainable aviation, Chan said, without naming specific companies. They'll look at opportunities around financial market trading and supporting the issuing of green flight tickets for business travel, he said.
In Singapore, Asia's other big airline hub, Finnish company Neste Oyj has a large renewable diesel and sustainable aviation fuel production facility.
Towngas is looking to pour more money into up-and-coming companies within the new-energy sector, a push spearheaded by Chairman Peter Lee. That includes its TERA-Award, which gives $1 million to the winner and the potential for strategic investment from Towngas. It's also invested in solar energy and hydrogen, including through energy storage startup EnerVenue.
©2023 Bloomberg L.P.
KEEPING THE ENERGY INDUSTRY CONNECTED
Subscribe to our newsletter and get the best of Energy Connects directly to your inbox each week.
By subscribing, you agree to the processing of your personal data by dmg events as described in the Privacy Policy.